Test Your Knowledge
Take our quiz below to explore the challenges military families endure and find out how you can make a difference in their lives.
---


Addressing Military Hunger
Military families make many sacrifices so their loved ones may bravely serve our country, but going without food should never be one of them. It is in our national interest to ensure that members of our all-volunteer force can perform their duties without a worry of whether their families have enough to eat. In 2020, nearly a quarter (24%) of active-duty service members were food insecure, according to the U.S. Department of Defense. Junior enlisted service members were at the highest risk of experiencing food insecurity.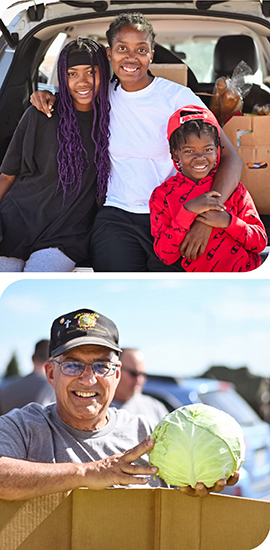 Service members often face distinct challenges that make it difficult to access the food they need to thrive. Some of the factors that can make it hard for members of the military to afford sufficient food for themselves and their families include low salaries for enlisted members, high rates of unemployment for military spouses due to the transitory nature of the military, the high cost of living near many military bases across the country and the high cost of child care. Food insecurity in the military ranks can cause health issues for service members and negatively impact military readiness.
The brave individuals who wear our country's uniform make sacrifices every day. We have an obligation to ensure they do not have to worry about whether they can keep food on the table. Ending hunger among active military as well as our Veterans will take support and partnership across the community.
Get Involved
We are working with partners near or on military bases to establish specific programs to ensure our troops don't have to worry about putting food on the table. For more information about this program or to get involved, contact Rodney Wilson at (251) 653-1617 ext. 209. Donate today to help us serve those that serve you.
DONATE TODAY!
---
Service Area Statistics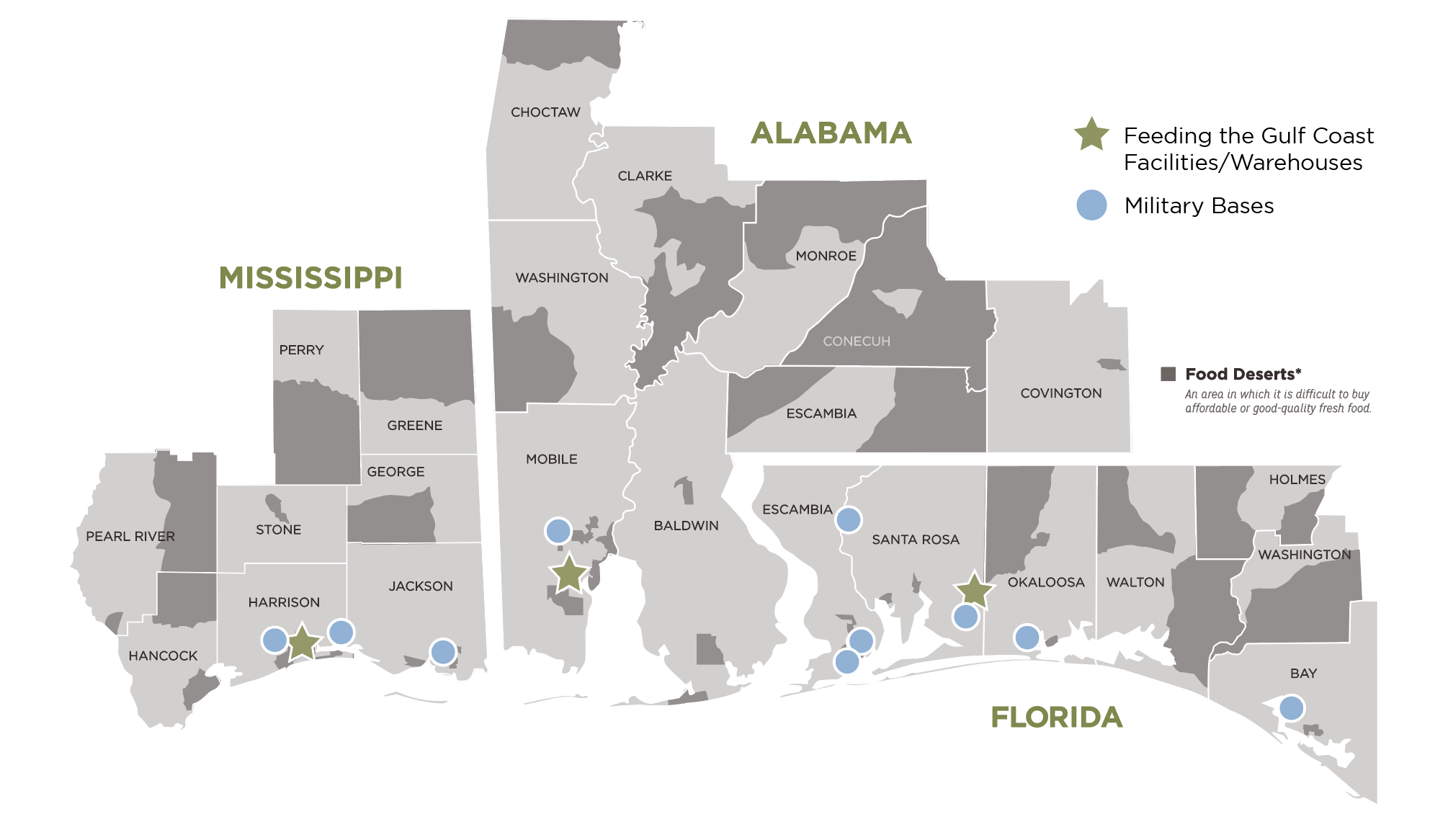 Active-Duty Military

Alabama:

875



Florida:

38,561

Mississippi:

8,408
Veterans | (living below the poverty line)
Alabama: 57,121

(4,025)

Florida: 120,524

(7,113)

Mississippi: 46,910

(2,888)