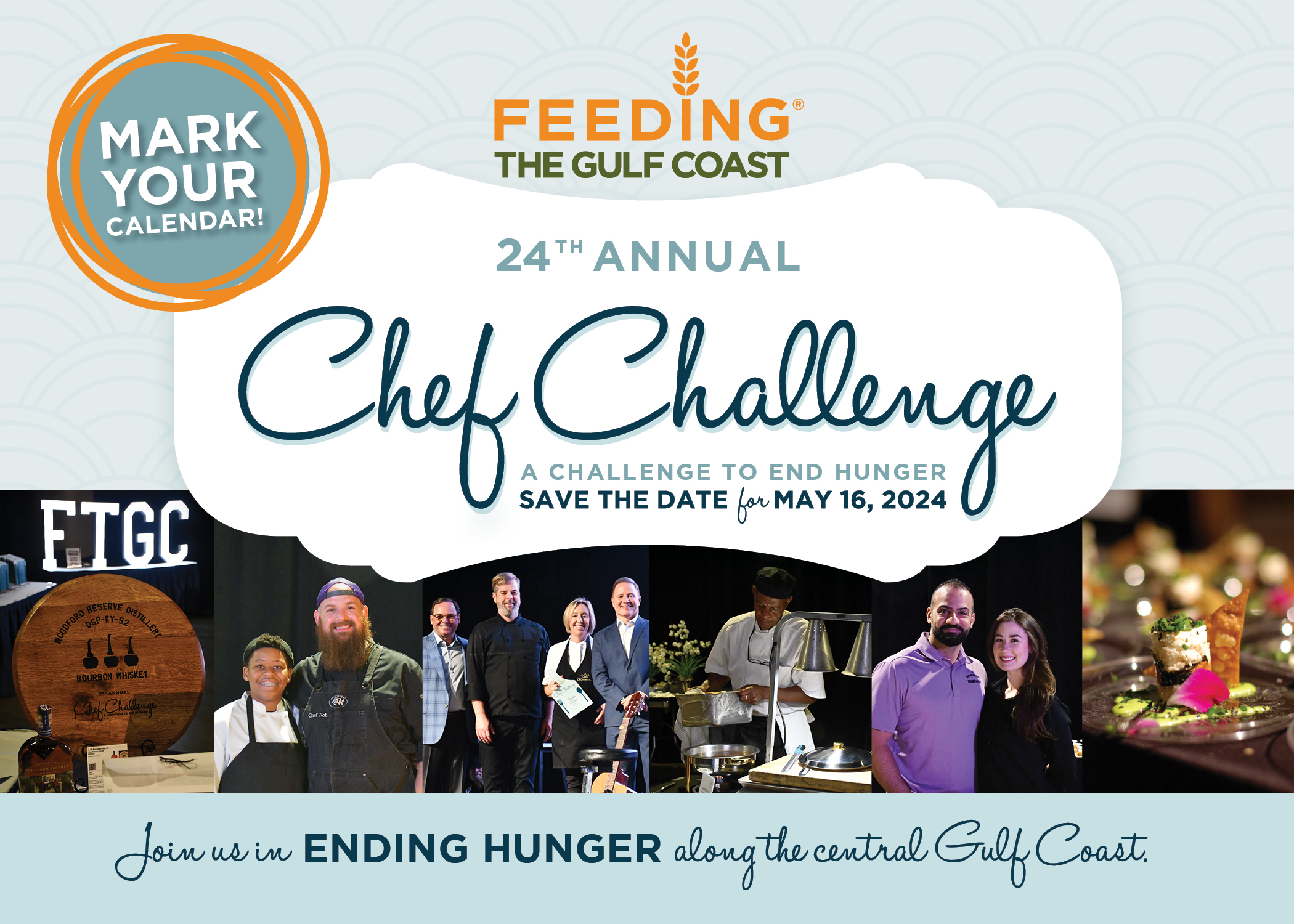 The 24th Annual Chef Challenge will take place on Thursday, May 16, 2024,
at the Mobile Convention Center in Mobile, AL from 6-9 p.m.

Chef Challenge is an evening of culinary delight supporting Feeding the Gulf Coast.
Enjoy tastings from local chefs, complimentary beer and wine, entertainment by Roman Street,
and a silent auction, all in the name of ending hunger in your community.
Guests must be 21+
Want a glimpse at what's in store for the night of the event? Watch the video below to see highlights from last year's event.
Sponsor or Purchase Tickets
Participate as a Chef
Donate to Silent Auction
If you would like more information on how to get involved with next year's event, please click
on the appropriate button above or contact Tonia Camardella at (251) 653-1617, ext. 141
or email us at events@feedingthegulfcoast.org.
---