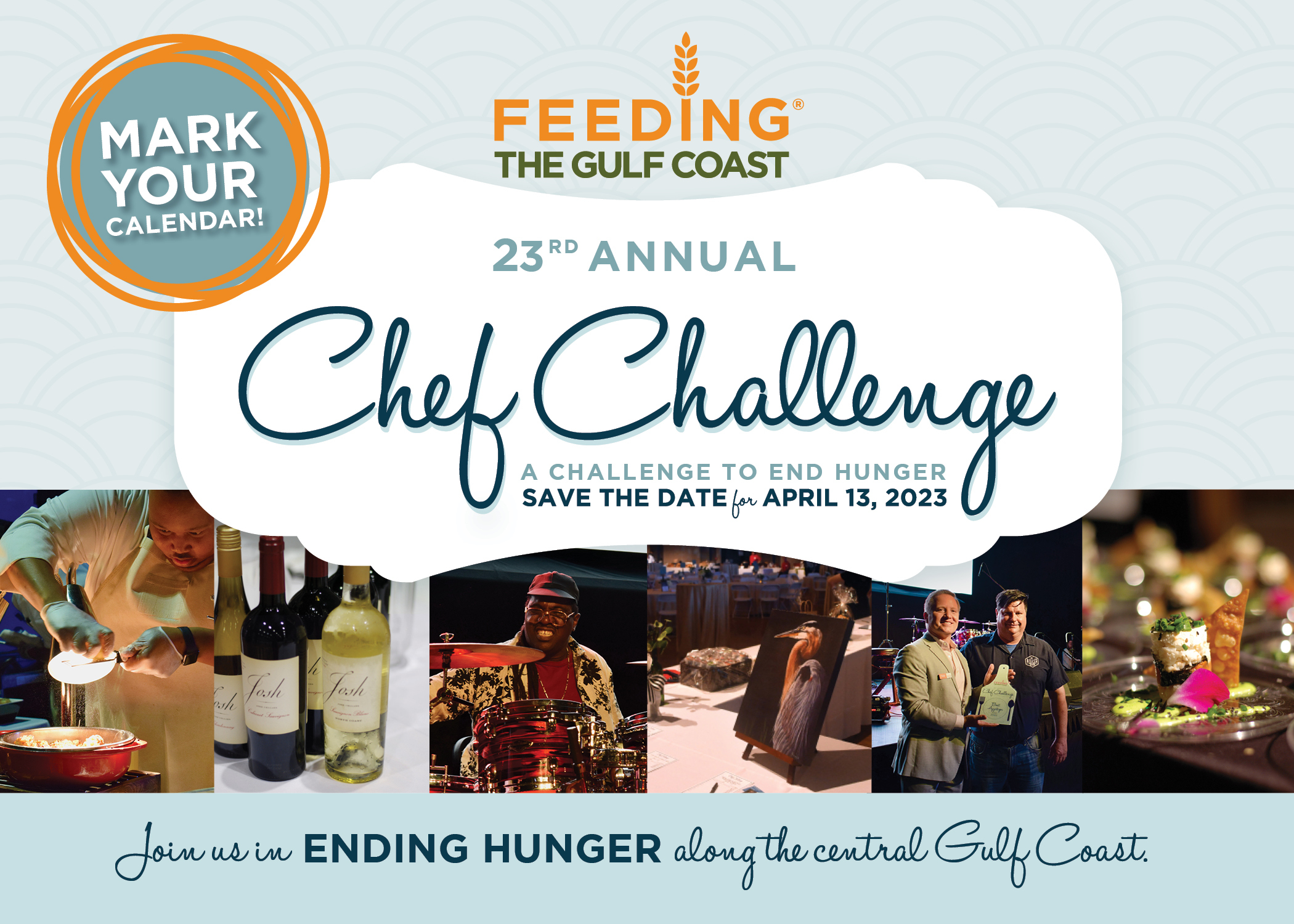 Become a Sponsor
Become a Chef Participant
Purchase Tickets
Planning is underway for our 23rd Annual Chef Challenge which will take place on April 13, 2023, at the Mobile Convention Center.
If you would like more information on how to get involved, please contact Tonia Camardella at (251) 653-1617, ext. 141 or email us at events@feedingthegulfcoast.org.
This year's 22nd Annual Chef Challenge presented by The Hiller Companies was held on Thursday, April 28, 2022, at the Mobile Convention Center in Mobile, AL from 6-9 p.m. We are incredibly grateful to our chef participants, sponsors, inkind and silent auction donors, and wonderful supporters who came out to the event.
2022 Winning Chefs
View all Chef Participants
Thank you to our 22nd Annual Chef Challenge Sponsors!
Epicurean Sponsor



Bon Vivant Sponsors
Connoisseur Sponsors
Gourmet Sponsors
Bistreaux Sponsors
China Doll/Dixie Lily Foods
John and Linda Merting
Keesler Federal Credit Union
Leavell Investment Management
Patterson Companies
Polysurveying
Robin and Jane Grieves
Stone Crosby, P.C.
Tony Palazzo
Trustmark Bank
United Bank
Uniti Fiber
University of South Alabama
Wells Fargo Advisors

Foodie Sponsors
Alston Refrigeration Co.
AltaPointe
Baldwin County Sewer Service, LLC
CB Flock Research Corporation
Coca-Cola
Coastal Slip Form
Drs. Errol and Tammy Crook
Fairhope Physical Therapy, LLC
Humana
LuxePOP Events
Premier Medical Group
Singing River Federal Credit Union
Skyline Family Dental
Viva Health
Backpack Sponsors