Who We Serve
Feeding the Gulf Coast, formerly Bay Area Food Bank, operates three branches located along the central Gulf Coast with facilities in Gulfport, MS; Theodore, AL; and Milton, FL.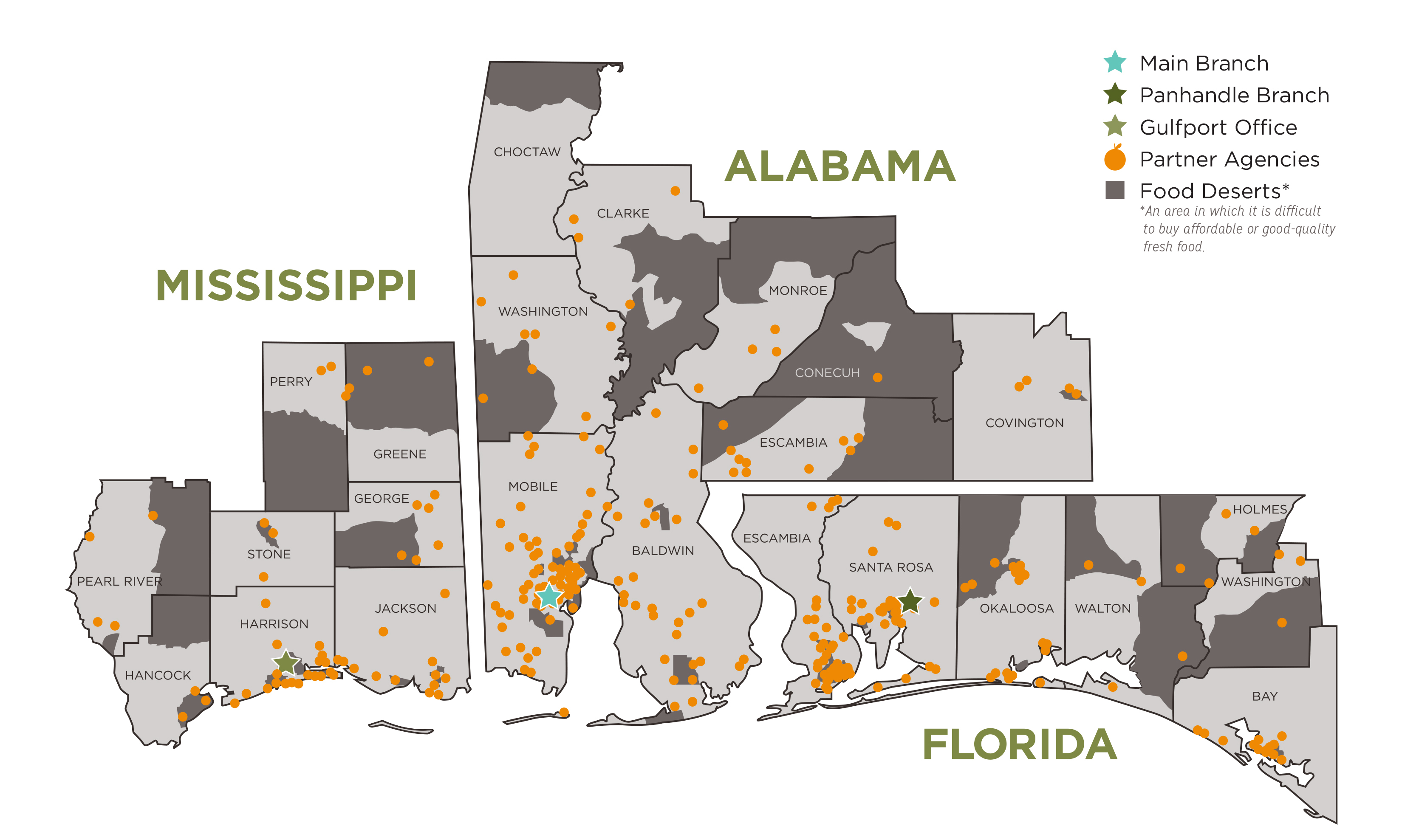 Together these facilities in partnership with more than 800 agencies and community partners distribute over 30 million pounds of food annually to the 24-county service area through the food bank's hunger-relief programs.
Flow of Food

Donated: We acquire food from various national donors, USDA, local retail partners, farmers, and community food drives.
Inspected: Food is inspected for safety, sorted, and packed into boxes ready to be distributed to members of our network.
Transported: Once our volunteers have thoroughly inspected items, food gets transported to member agencies and other food bank partners for their distributions.
Distributed: Our partners serve as our hands and feet by directly distributing the food to those in need within their local community.