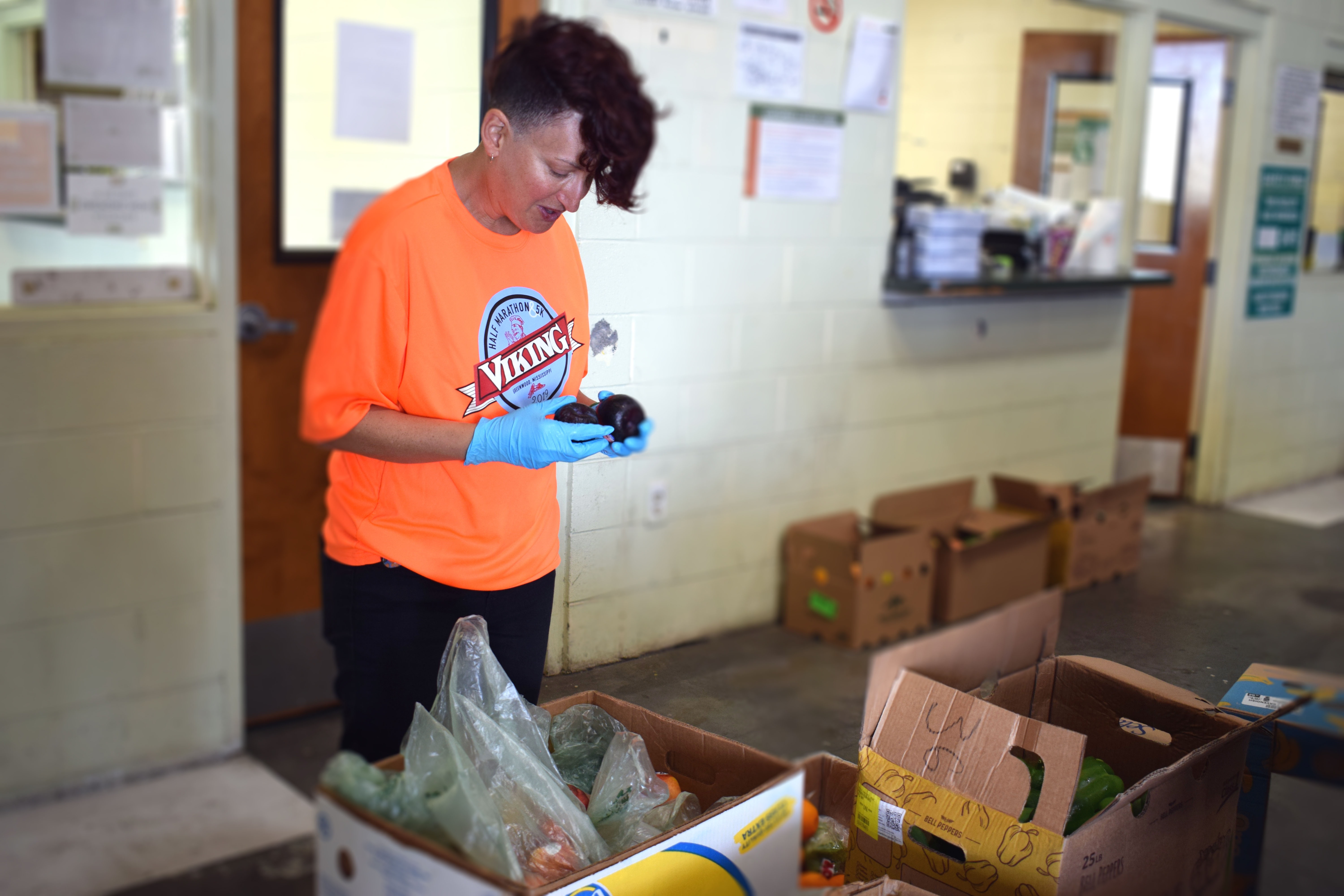 My goal is to volunteer at every food bank in the Feeding America network nationwide to raise awareness of our nation's food banks and their fight against hunger and poverty, which I call the 'Beast of Burden Challenge.'
April is National Volunteer Appreciation month. At Feeding the Gulf Coast, some of the best volunteers take time out of their lives weekly to make a difference in our communities. Last year, almost 20,000 volunteers dedicated over 130,000 hours — an estimated $2,147,020 savings of paid staff and operation time — engaged with the food bank.
Recently, we encountered a woman whose mission was to volunteer at all 200 Feeding America food banks in what she referred to as the "Beast of Burden Challenge."
Jess Kurti was laid off from her job in 2012. She was able to relocate and stay with a friend but found herself in a hard situation. With difficulty finding a new job and establishing a niche in her new community, Jess embarked on a journey to clear her head and find purpose along the way.

"I soon became a regular volunteer, logging as many hours as possible. I learned how one misfortune — like losing your job — can have dire consequences for an individual or family. I learned that there are 40 million hungry people in this country, 12 million of whom are children. I realized I had no understanding of the prevalence of hunger in my community and across the U.S."
She established the Beast of Burden Challenge — a challenge that would take her to visit every Feeding America affiliated food bank in the country. Jess desires to educate and engage the public, not only about the existence and importance of Feeding America's network of food banks but also how small contributions by each of us can make a tremendous difference in ending hunger.
Read HuffPost's full article of Kurti's experience and lessons learned.
Become a Volunteer
Are you looking to get involved? Sign up today to become a volunteer.