Along the central Gulf Coast, one in six children lives in a food-insecure home.

It's an unfortunate reality that many children do not have regular access to the proper nutrition they need to grow and learn. For many, the only meals they receive are during school hours. This leaves these children without access to nutritious food during the weekends.
Ensuring children gain access to healthy foods is critical. And ensuring this access is consistent — and not just while at school — is also critical. The School Pantry Program exists to fill this gap by providing students with easy access to nutritious, nonperishable, and easily consumed food and other necessities.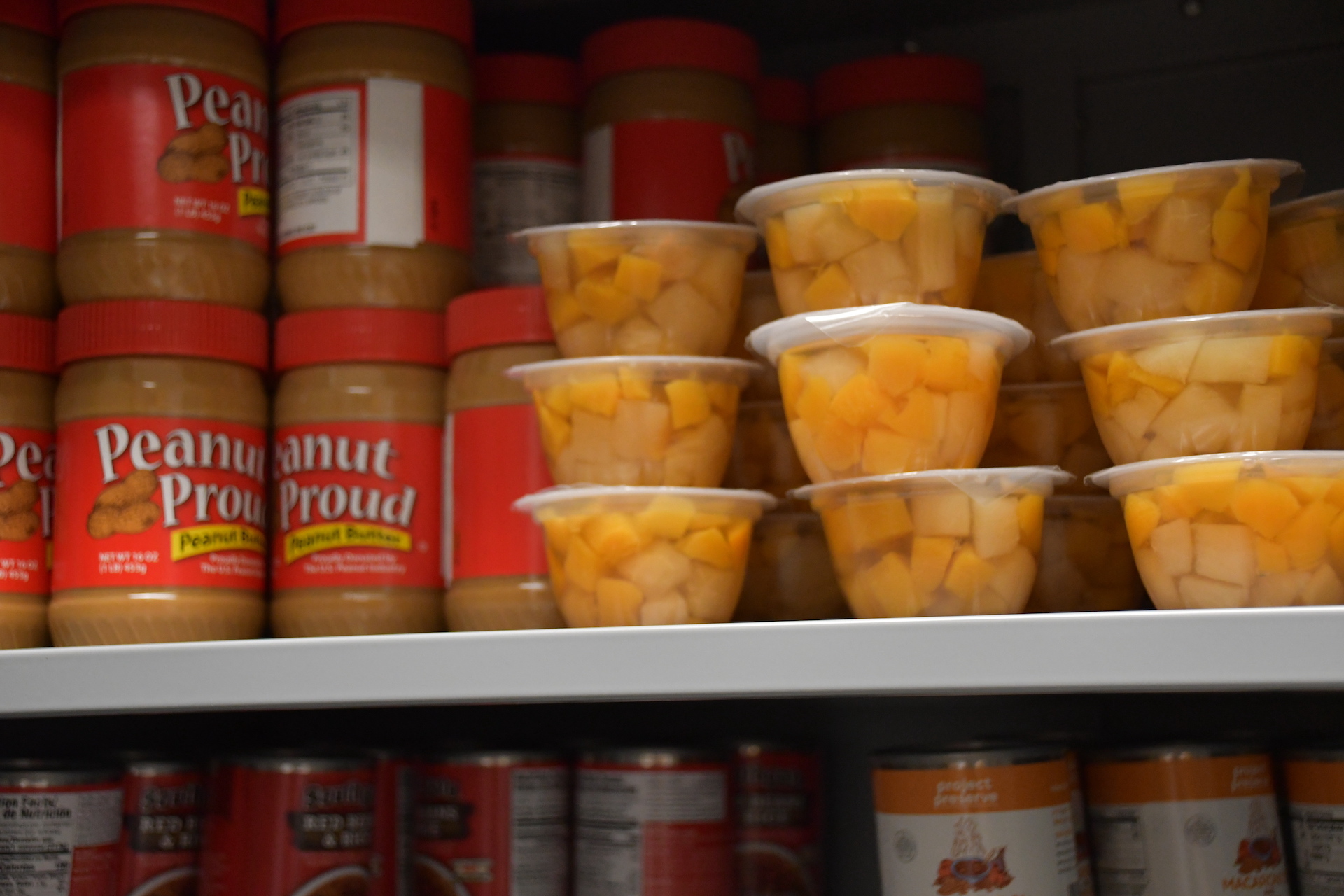 Teachers, counselors, and school nurses are typically the ones who identify students who might benefit from the program. They do so based on their level of need and the signs of hunger they may demonstrate in the classroom.

Once identified, students can visit the school pantry on a weekly basis to select nutritious, easy-to-prepare food, and even toiletry items as well, if needed. The pantry affords children dignity, privacy, and comfort in selecting food and other items that they and their family need.

"For us, having this is huge. We have a student population that lives at or below the poverty line. We have a lot of students that often time come to school and their lunch or breakfast is the only meal they'll get during the day."




- Zack Wigstrom, Bay Minette Middle School Principal
Feeding the Gulf Coast School Pantry Program
The School Pantry Program is unique in that it offers more than just food. It also helps to reduce the stress that many students experience when they are unable to afford basic toiletries such as soap, toothpaste, and feminine hygiene products. These products can be expensive and may not be covered by other assistance programs.
By providing students access to nutritious, ready-to-make foods, as well as other items, the School Pantry Program ensures that they can focus on their education instead of worrying about where their next meal is coming from. This can then lead to improved academic performance.
The School Pantry Program is a testament to the power of community partnerships and the importance of investing in our youth.
If your school would like to become a part of this program or if your organization would like to help support this program, please contact Rebekah Dawson at (251) 653-1617, ext. 128.