More than 100,000 children in our local communities face food insecurity throughout the year. For most kids, the summer presents an exciting time full of fun and adventure. But for others, it is a time of uncertainty. That is because many children rely on school-provided breakfasts and lunches during the week as their only meal for that day. For these children, when the final bell rings, only one thing comes to their minds… hunger. But it doesn't have to be this way.


That is why Feeding the Gulf Coast has a dedicated Child Nutrition Programs team, led by Rebekah Dawson, Director of Child Nutrition Programs. Rebekah oversaw a team of 26 this summer across our 24-county service area in Alabama, Florida, and Mississippi. This team works every day to ensure the many programs in place provide nutritious and delicious meals to these children, all year long.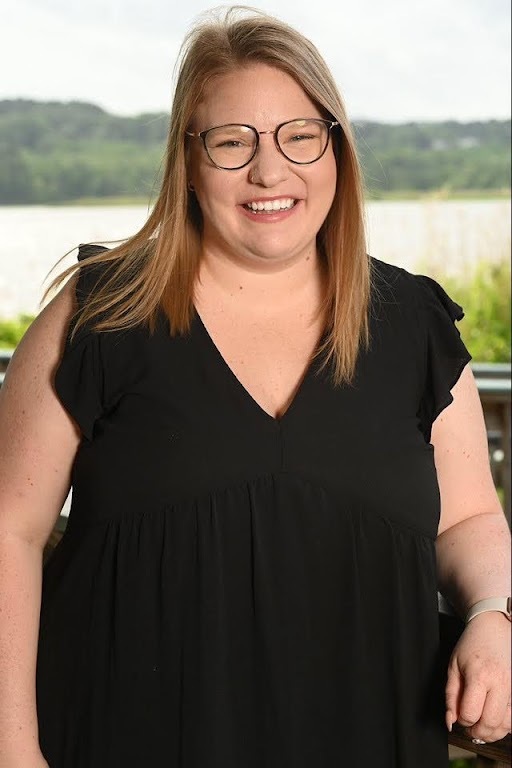 Rebekah Dawson came to Feeding the Gulf Coast originally as an intern in the summer of 2014. As she finished her degree at Troy University in Psychology and a minor in Applied Behavior Analysis, she worked alongside the Child Nutrition Programs team to grow the programs into what they are today. Since graduating in 2016, Rebekah has been with FTGC full time and has held many positions within the department. As Director, Dawson oversees the operation of two federal and two nonfederal child nutrition programs across Alabama, Florida, and Mississippi. These programs serve more 20,000 children across our 24-county service area!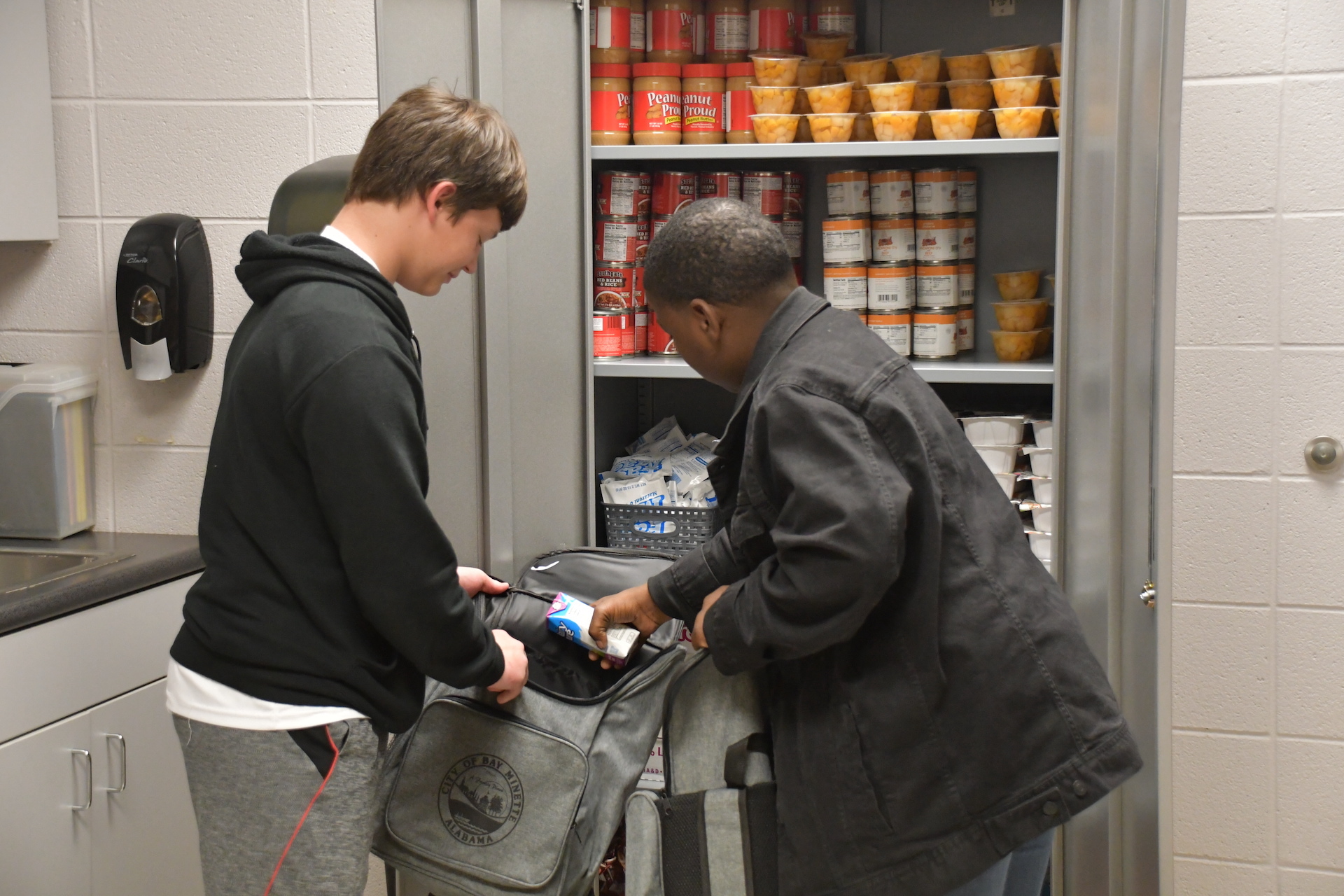 One of these programs is our Summer Meals Program, which exists to fill this gap when children can no longer receive those school-provided meals. To help this year, Feeding the Gulf Coast is honored to welcome not just one, but four interns, to our Child Nutrition Programs team. We'd like you to meet Carson Lott, Asia Haith, and Miah Melton, who are working out of our Theodore, Alabama office, and Genesis Yoshioka, who is working out of our Milton, Florida office.
The 2021 Summer Meals Kickoff! 👇
FTGC: Tell us a little bit about yourself.
Carson: I'm a lifelong resident of Mobile, AL. I graduated from the Alabama School of Mathematics and Science in 2021 and currently attend the University of Alabama as a Blount Scholar studying Economics and Russian Language. I have interests in development and labor economics, politics, global affairs, and journalism.
Asia: I am originally from Virginia but moved to Mobile in 2017. I graduated from Baker High School, and in the Fall, I will be going back to the University of Mobile for communications with a minor in music. I have always loved music and wanted to get more involved with that while also being a huge help to my community.
Genesis: I have lived all over Florida. I graduated from Community Leadership Academy in Tallahassee, FL, in 2021 and have recently moved to Pensacola, FL, where I attend the University of West Florida. I am studying for my Bachelor of social work with a minor in child welfare. I have always been passionate about helping those in need and decided on social work because I want to devote my life to serving others. My main interest lies in child welfare, human trafficking, and food insecurity.
Miah: I'm from Mobile, AL, but I have been living in Birmingham for the past year, attending the University of Alabama at Birmingham. I am an undergraduate student majoring in social work. I've always been drawn to jobs that serve others in the community.


---
FTGC: Tell us what your intern role consisted us this summer at Feeding the Gulf Coast?
Carson: I assisted the Alabama office as we aimed to expand our Summer Meals Program through outreach. I worked with the team to make calls to our active agencies, as well as organize, collect data, and visit some of our sites.
Asia: I helped the Alabama office with our Summer Meals Program by making calls, writing emails, and organizing our different active sites in excel. I also visited the new sites to provide training and pre-op visits so they could understand how the Summer Meals Program works.
Genesis: I worked from the Milton office to help maintain and expand the Summer Meals Program in Florida. I had the opportunity to visit many sites in several counties to evaluate their food service program and help them reach program goals. I also aided the team by making calls and emails to gather data from sites, provided training over zoom for site supervisors, and reached out to possible new sites.
Miah: I aided the office in helping promote our program to others by making calls, replying to emails, organizing paperwork, and analyzing data.
---
FTGC: What excites you the most about this role and what motivates you in the work that you will be doing?
Carson: I am most excited about being a part of a team dedicated to fighting food insecurity and poverty on the Gulf Coast. All people deserve access to food, especially young people, as schools let out, and Feeding the Gulf Coast has become a community leader in the fight against hunger.
Asia: It excites me to work with a dedicated team that cares about ending hunger within the Gulf Coast area. It also motivates me to help the kids of the communities, seeing the smiles on their faces and for them to know that they will see another meal. But also showing them that they too can do something like this one day if they set their mind to it.
Genesis: I am most excited to work with an organization that has provided assistance to me in the past and helping to make sure they can continue providing services to children in need. I am very grateful for the opportunity to work with an organization that is so dedicated to fighting food insecurity.
Miah: I'm most excited to be a part of a nonprofit organization as more than a volunteer. I've always enjoyed volunteering and helping others, but to be in the game instead of on the sidelines, is very exciting!
---
FTGC: Before working at Feeding the Gulf Coast, how familiar were you with hunger in our communities?
Carson: Though I have been fortunate enough to have never experienced systemic hunger, I've grown up around those who have. Mobile is an incredibly diverse city, with people of all classes residing in the same neighborhood or even the same street. Friends and colleagues all around us may experience hunger, and it's critical that we all advocate for them.
Asia: Moving here in 2017, I have noticed different communities that struggle with this. At my church here, we were very involved with feeding the communities by putting a box of food in the trunk of their cars. The amount of people in line for just one box of food was very eye-opening, and that's why I appreciate Feeding the Gulf Coast and what they do to help and support the people and children of our community.
Genesis: I grew up experiencing food insecurity. I was fortunate enough to be able to participate in backpack and summer meals programs, some sponsored by Feeding the Gulf Coast and Second Harvest of the Big Bend, and know how important and effective these programs can be. Food insecurity is a bigger problem than most people realize, and it is one that we can't always see. I am very grateful for organizations like Feeding the Gulf Coast that work to advocate for children experiencing hunger, and I look forward to advocating for the children we serve in any way I can.
Miah: I was always aware of the food insecurity we suffer in our community as my family had to take part in government handouts to provide during the summer. Fortunately, my family has been able to make it out of those circumstances; however, not everyone is so fortunate. I'm very grateful to organizations like Feeding the Gulf Coast that take the initiative to fight the hunger that children in our community face.
What a team! We asked Rebekah why it is important to engage younger generations in the hunger-fighting work:
Engaging younger generations in our work is the key to igniting a passion inside of them for hunger relief work and ending systemic poverty. The opportunity to employ students of all ages is the key to giving them first-hand experience with programs such as the Summer Meals Program, which children and families rely on each summer to ensure they have consistent and healthy meals. Each summer, our interns bring a fresh perspective to our work. Oftentimes we come out with new processes or fun ideas to make our programs better than the years before.


- Rebekah Dawson