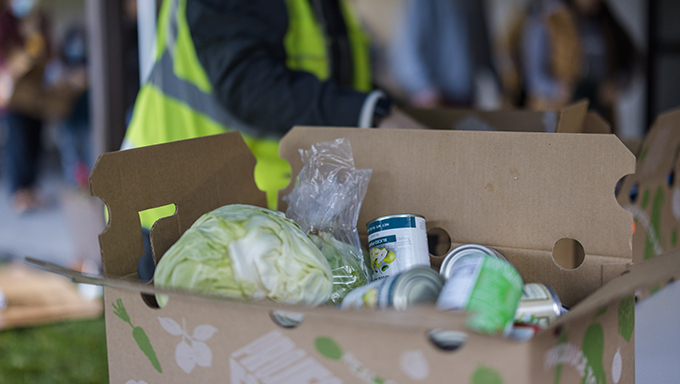 Everyone knows how vital food is to the well-being of our lives, but few give much thought to where it comes from or the number of partners that play a role in ensuring meals end up on the table. Last year, Feeding the Gulf Coast distributed nearly 29 million meals through our network of more than 800 community partners. To accomplish that feat, more than 31 million pounds of food needed to flow through agency partner and program sites across the central Gulf Coast. As a visual, that amount of food would cover more than three football fields.*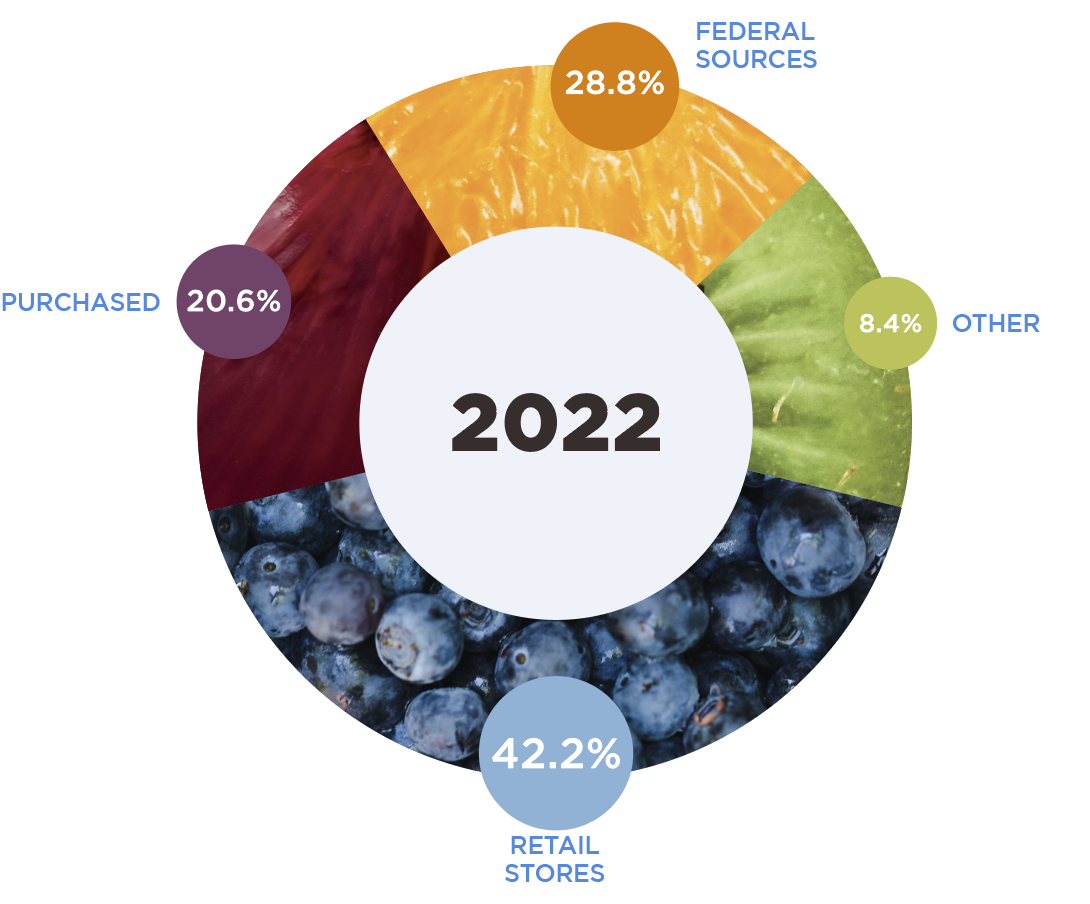 Helping the people we serve gain access to healthy food is critical. Ensuring food waste is minimized in the process is also an essential part of our mission. The food bank acquires food through various sources to maintain adequate supplies of protein, meat, dairy, fresh produce, and shelf-stable meal essentials that provide our clients with the ingredients to create complete meals. The graph on the right shows a breakdown of the food banks' food sources in 2022. This work is accomplished by advocating for federal programs, strengthening community partnerships, and working with various donors across the foodscape.
In a recent blog post, we highlighted one our programs that helps contribute to nearly half of our food supply--the Store Level Pickup Program.
Working with more than 180 store donors, we sourced nearly 12 million pounds of food last year through local grocers. These partners set aside unsellable yet perfectly edible food items, such as produce, bakery, dairy, and frozen goods. Then our staff arranges for the food to be picked up and transported to one of our warehouses. Alternatively, many Feeding the Gulf Coast agencies operating food pantries are also trained to pick up directly from the retail store. This makes the process of getting food into our local communities happen in near real-time.

This program is a win-win for everyone involved. Retail stores can positively impact their community while reducing waste and potential disposal costs. In addition, the food bank and its partners receive much-needed supplies, and individuals and families in need have access to nutritious food.

Watch this video to get a glimpse into how this program directly impacts our community.
Across our service area, which covers South Mississippi, South Alabama, and the Florida Panhandle, more than 300,000 people are food insecure. For many families, children, seniors, and individuals in our local communities, "hunger" is a painful, daily battle. Many parents may skip eating for the entire day so their children can eat. Too many senior citizens may choose between paying for necessary medication or groceries for the next few days.
For those who struggle with hunger, their challenges are unique. There is not just one "issue." In the same way, to fight hunger, there is no one tool. It takes a wide range of programs and resources to meet the needs of our neighbors.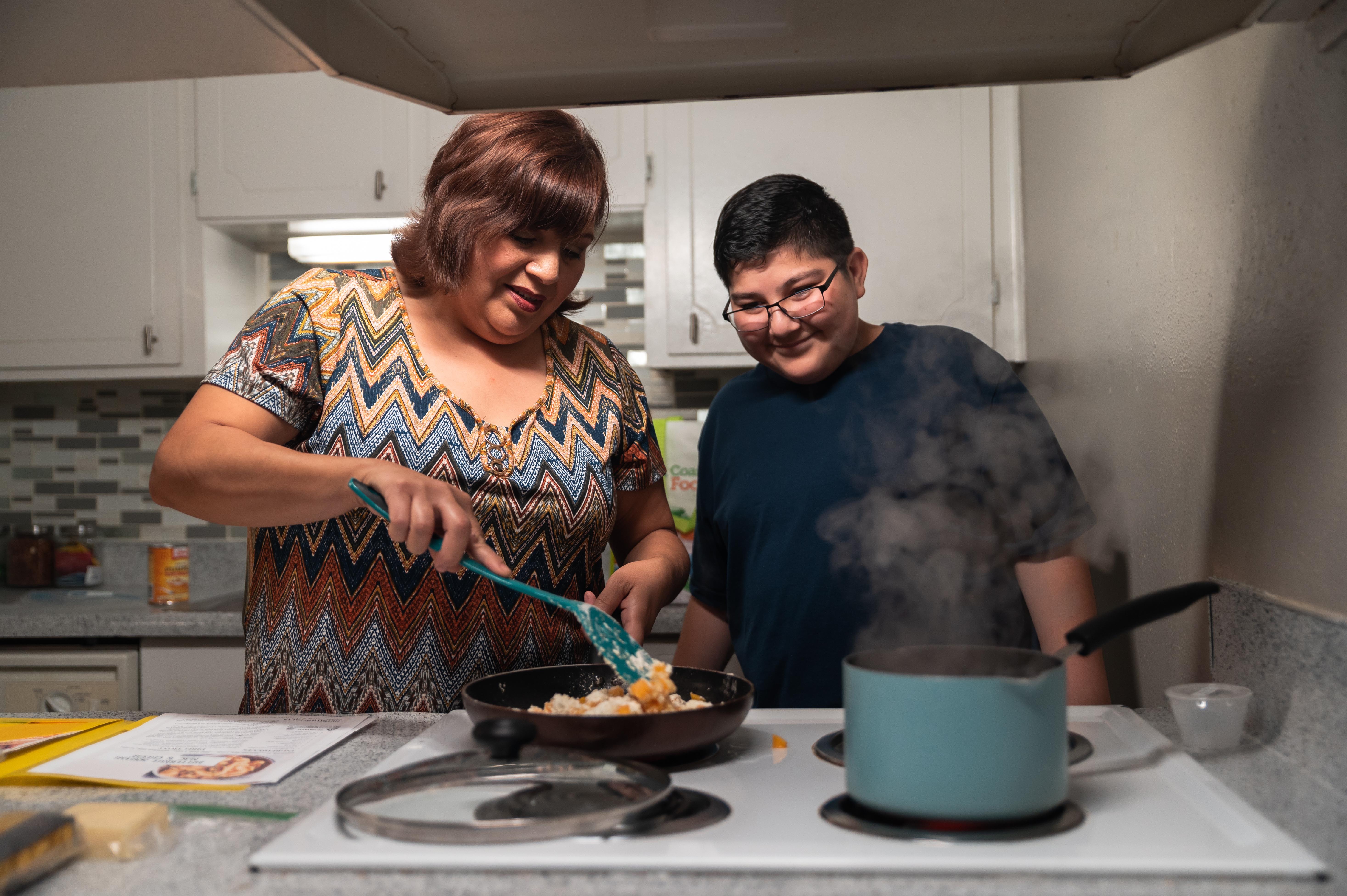 "On the months when money is very low, being able to depend on the food bank means everything and it really helps lessen the stress."**
We need support from our government officials at all levels to protect federal nutrition programs. We need partners from our local grocers and farmers to donate unused food so more meals are on tables. We need allies from our local schools to identify children facing hunger so backpacks can be sent home with them on the weekends. And we need you — our neighbors. We rely on the generosity of our community to donate food, contribute funds, and volunteer with us.
---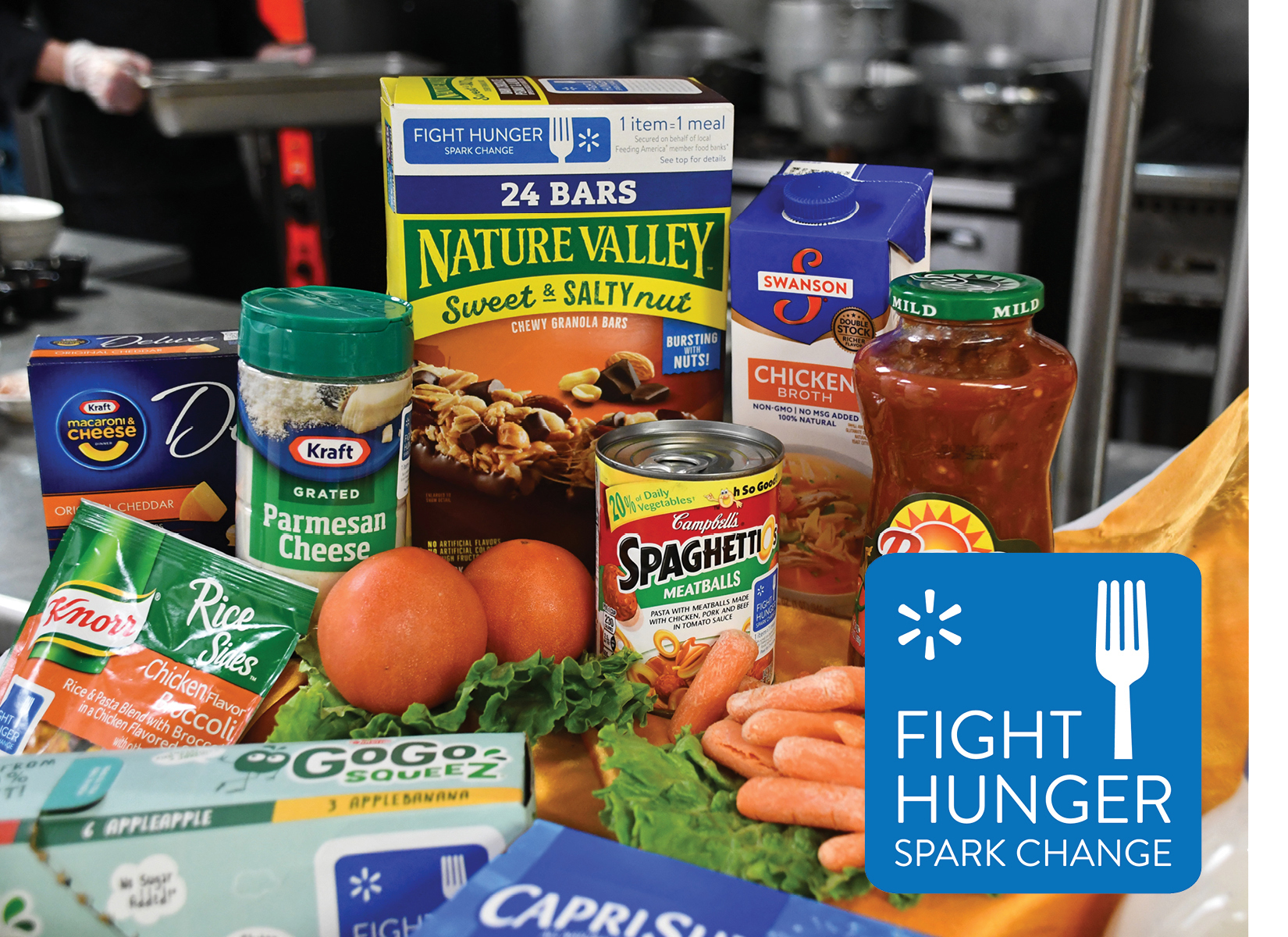 You can also easily make a difference when you shop for groceries. Join our fight against hunger and help spark change beginning April 10 through May 8 through the annual Walmart and Sam's Club Fight Hunger. Spark Change. campaign.
---
*If we assume that each item of food takes up about one square inch of space, then 31 million pounds of food would cover an area of approximately 193,750 square feet, or about 4.45 acres.
**Photo from the network and for illustrative purposes. Quote is from a Feeding the Gulf Coast client.