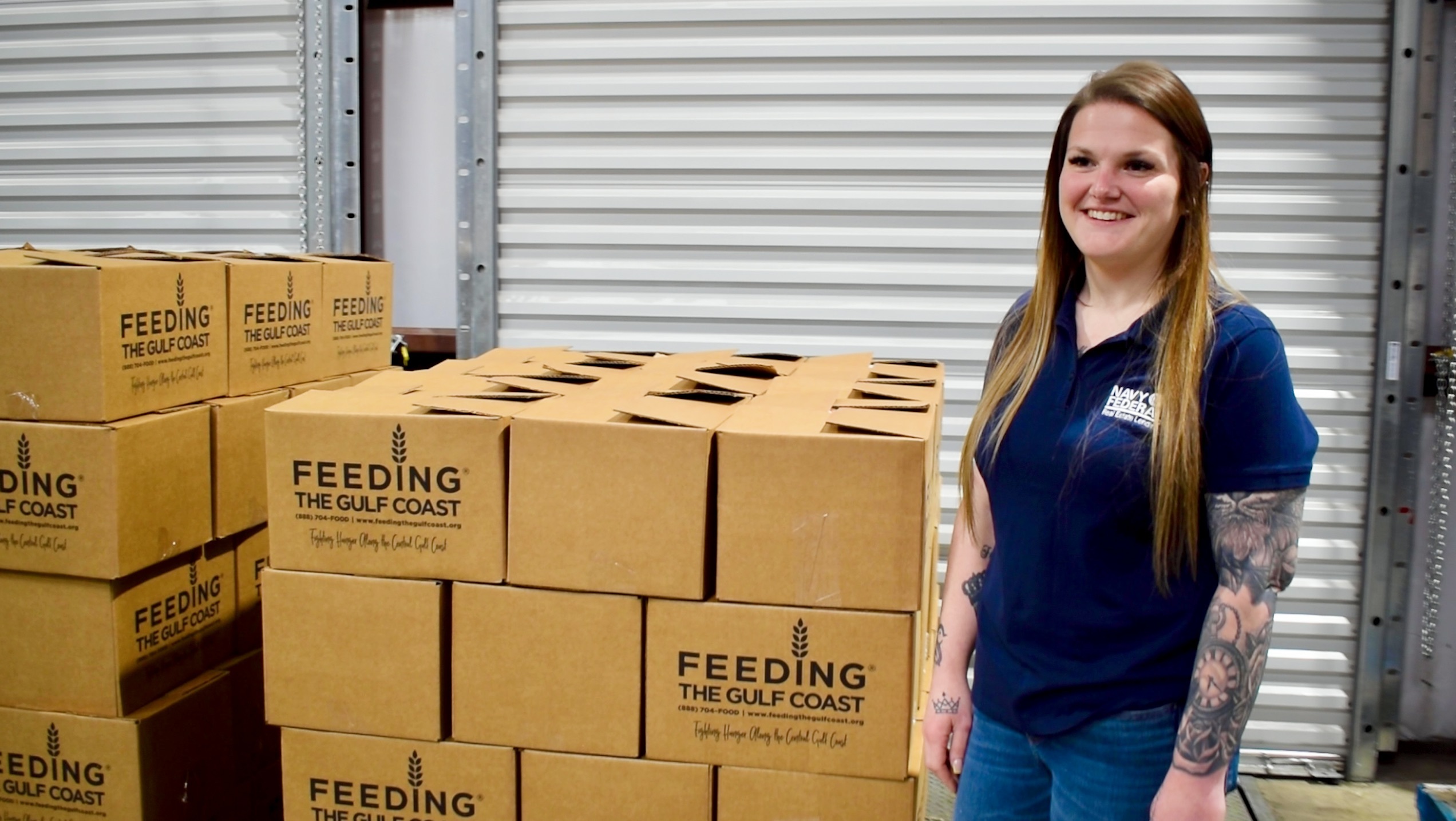 I couldn't think of a better organization to support. If I can come out here and sort some food boxes, or pack some backpacks, or pack the elderly boxes, any day, any time, I can do it, I'm going to do it. Because it helped support my family.

- Kaitlin Nelson, Volunteer
April is Volunteer Appreciation Month, and what better way to wrap up the month than by recognizing our hardworking volunteers that help turn hunger into hope!
Thank you!
Volunteers play a crucial role in our mission to fight hunger. Each week, the food bank and its pantry partners utilize volunteers to sort food, load cars, and reach people in need. We owe a big thank you to the 22,119 volunteers that donated more than 208,340 hours of their time last year! We could not do what we do without you!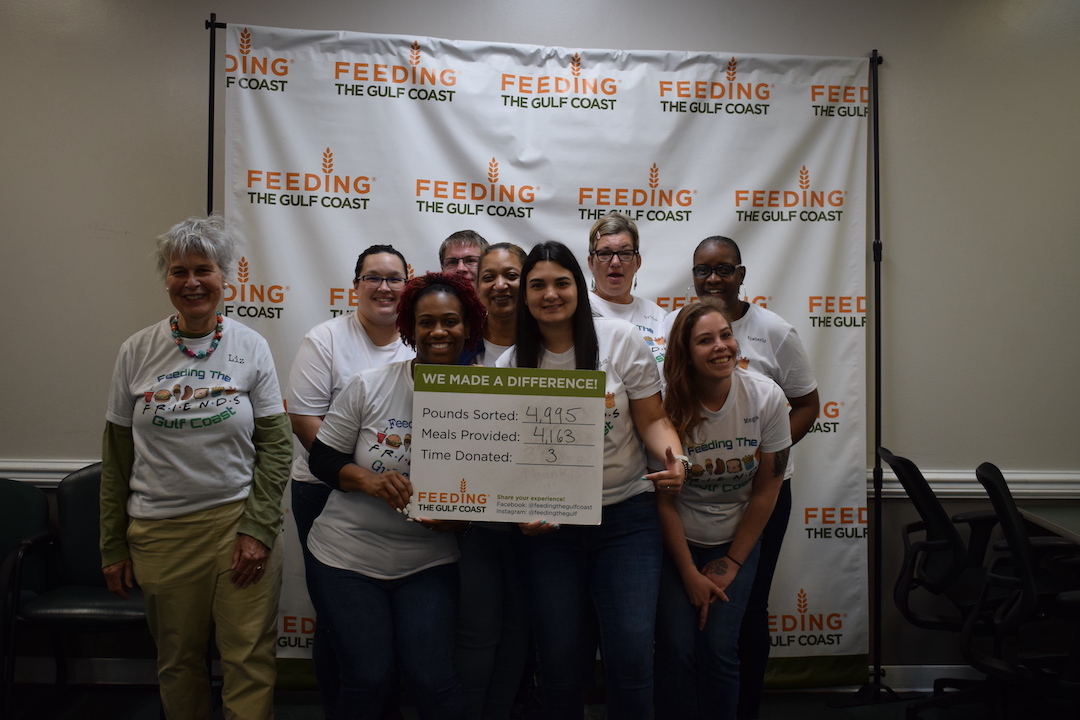 This month, we'd like to thank the groups that came out and volunteered with us at our Alabama and Florida warehouses.
A&R Group, Starbucks, Future Business Leaders of America, Navy Federal Credit Union, AdamsHomes, UWF Alumni, Regions, RSVP of Santa Rosa, Bay Area Vineyard Church, Walmart and Sam's Club. Volunteers were treated to a few extra goodies during Volunteer Appreciation Week thanks to local donors providing lunch and breakfast.


You Can Make an Impact
Volunteering at Feeding the Gulf Coast means you can give back to your community in a powerful way and there are several ways to get involved.

Food Sorting 🥫



Volunteers inspect and sort food donations for distribution, which includes checking expiration dates and cans for rust or missing labels and boxing similar items together for our partner organizations.
Preparing Backpacks 🎒
Volunteers pack bags of food for children to take home for the weekend for our Backpack Program.

Clerical Work 💻
Volunteers assist with mailings, filing, preparing promotional materials for special events, and basic computer data entry.
Special Events 🍴
Volunteers help staff promo tables for special events, such as our annual Chef Challenge and Stamp Out Hunger food drive. Responsibilities may include event set up and break down, registration, and collecting and pre-sorting food donations.

Gleaning 🍎
Volunteers help collect leftover produce at local farms at the end of their growing season.

Outreach Assistance 📣
Volunteers assist the Outreach team with preparing clients for their interview with their SNAP caseworker.

Emergency Response 🆘
Volunteers help rev up the food bank for disaster relief following a storm by packing emergency food boxes, assisting with mobile pantries, making phone calls, and helping transport food deliveries.
Each role plays a critical part in our fight against hunger along the central Gulf Coast, where 1 in 6 individuals needs food assistance.

To put the power of the impact you can have in perspective, listen to Kaitlin's story.
Meet Kaitlin, Feeding the Gulf Coast Volunteer
Volunteering helps the food bank in so many ways. But it can also provide you with many benefits--from making a difference locally to meeting new people. So whether you have time to donate one shift a year or become one of our lead volunteers, we guarantee a fun and meaningful experience.
Ready to invest in your community? Start here to learn more and get involved.
---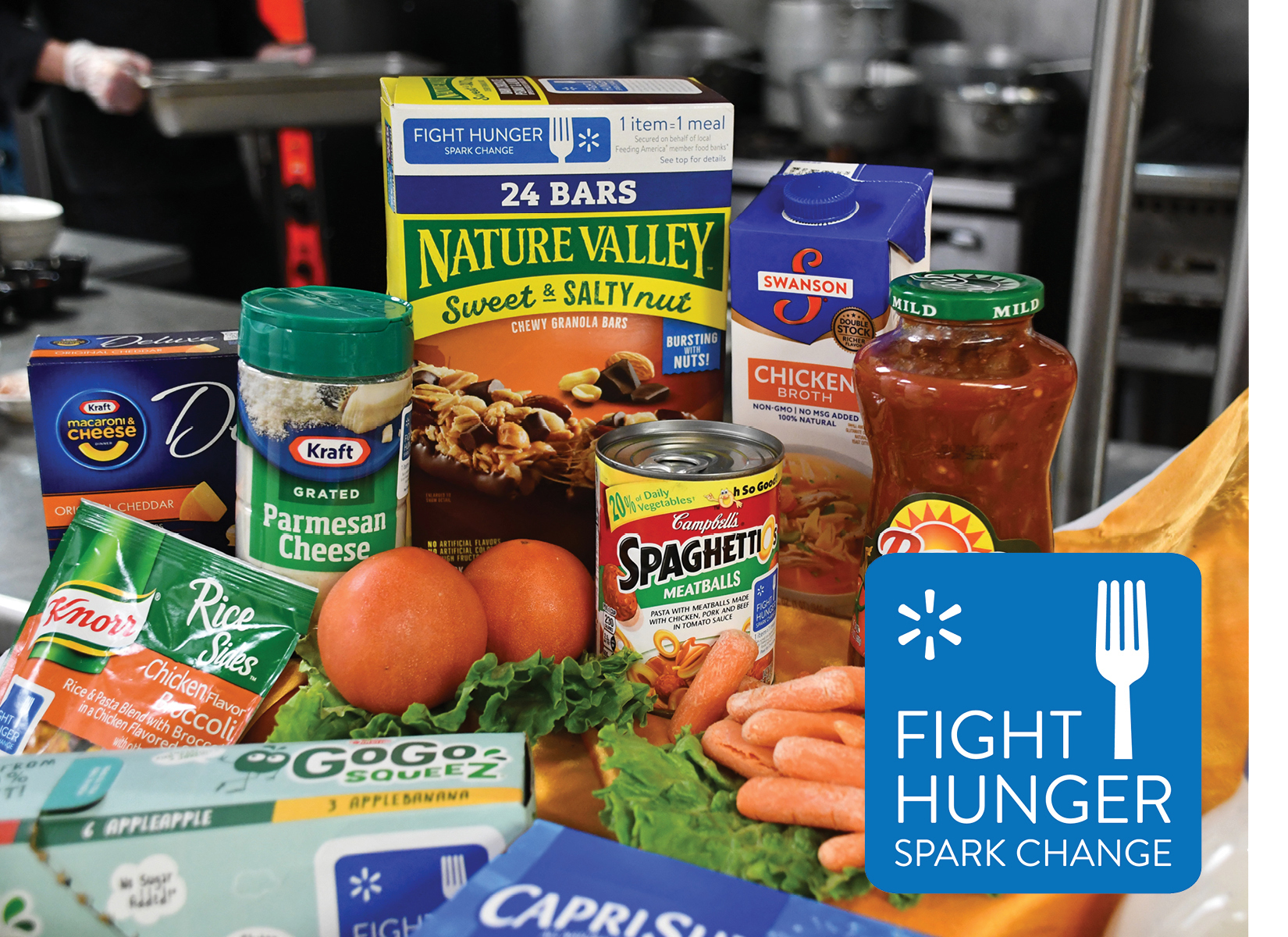 Looking for another easy way to make an impact in your community? Join our fight against hunger and help spark change beginning April 10 through May 8 through the annual Walmart and Sam's Club Fight Hunger. Spark Change. campaign.