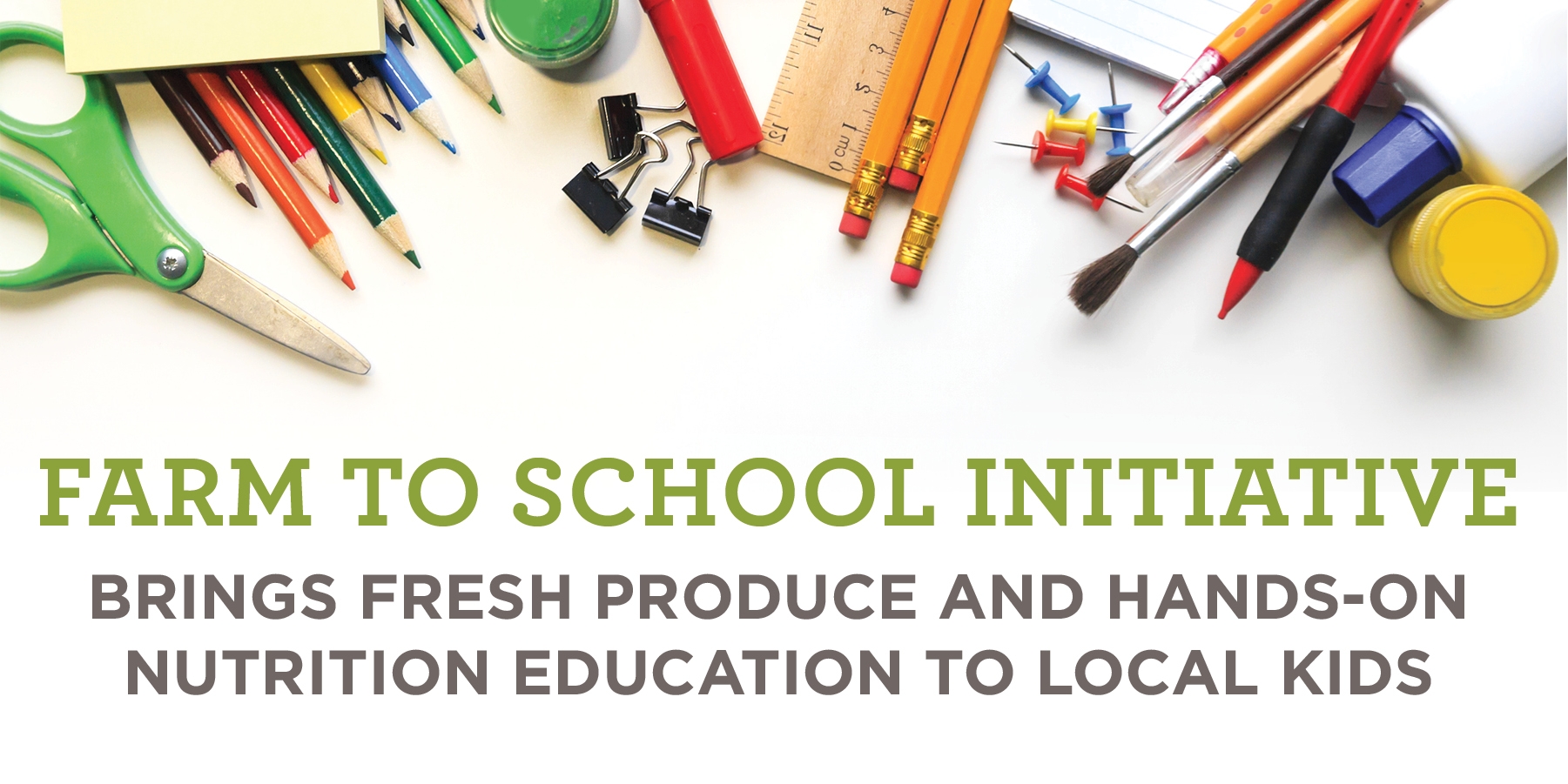 The kids have an opportunity to try a new fruit or vegetable and learn about growing healthy food at home. Kids are encouraged to take the items home to share with their household. The assistant at the Kiwanis Boys & Girls Club called me and said, 'Can we have more kale and collards for our families? The parents and children won't stop talking about how great it was to have the produce given to them at the center!'

- Cindy Bloom, Feeding the Gulf Coast Director of Operations
Farm to school is a national community-based strategy focused on creating a healthy school food environment by providing activities that support the development of healthy eating habits for children while improving family food security.
Working through partnerships with local farmers, program sites, and the National Farm to School Network, Feeding the Gulf Coast is providing hands-on learning about fresh food, agriculture, and nutrition to our students.
Children at our Afterschool and Summer Meal program sites have the opportunity to taste new fruits and vegetables and take produce home to their families. This initiative helps our goal of ensuring more of our clients have access to healthier food options.

Our child nutrition staff help them learn how to prepare the items with a simple easy-to-make at home recipe, and kids receive educational materials that teach how the produce is grown and harvested.
Farm to school also serves as a valuable opportunity to connect local farmers with the school system. Feeding the Gulf Coast helps procure fresh produce for our students and provides our local farmers with a way to donate produce that would possibly go to waste at the end of the season.
In 2018, we included over 19,000 servings of produce—watermelon, satsumas, cucumbers, sweet potatoes, blueberries, and apples with meals in our Child Nutrition Programs.
Our experience affirms what farm to school research has shown for a decade—that kids and families who learn about fresh fruits and vegetables through an engaging manner are more likely to eat it and share their excitement with their whole family. We are inspired to continue implementing these best practices in 2019. Kids win, farmers win, and communities win.