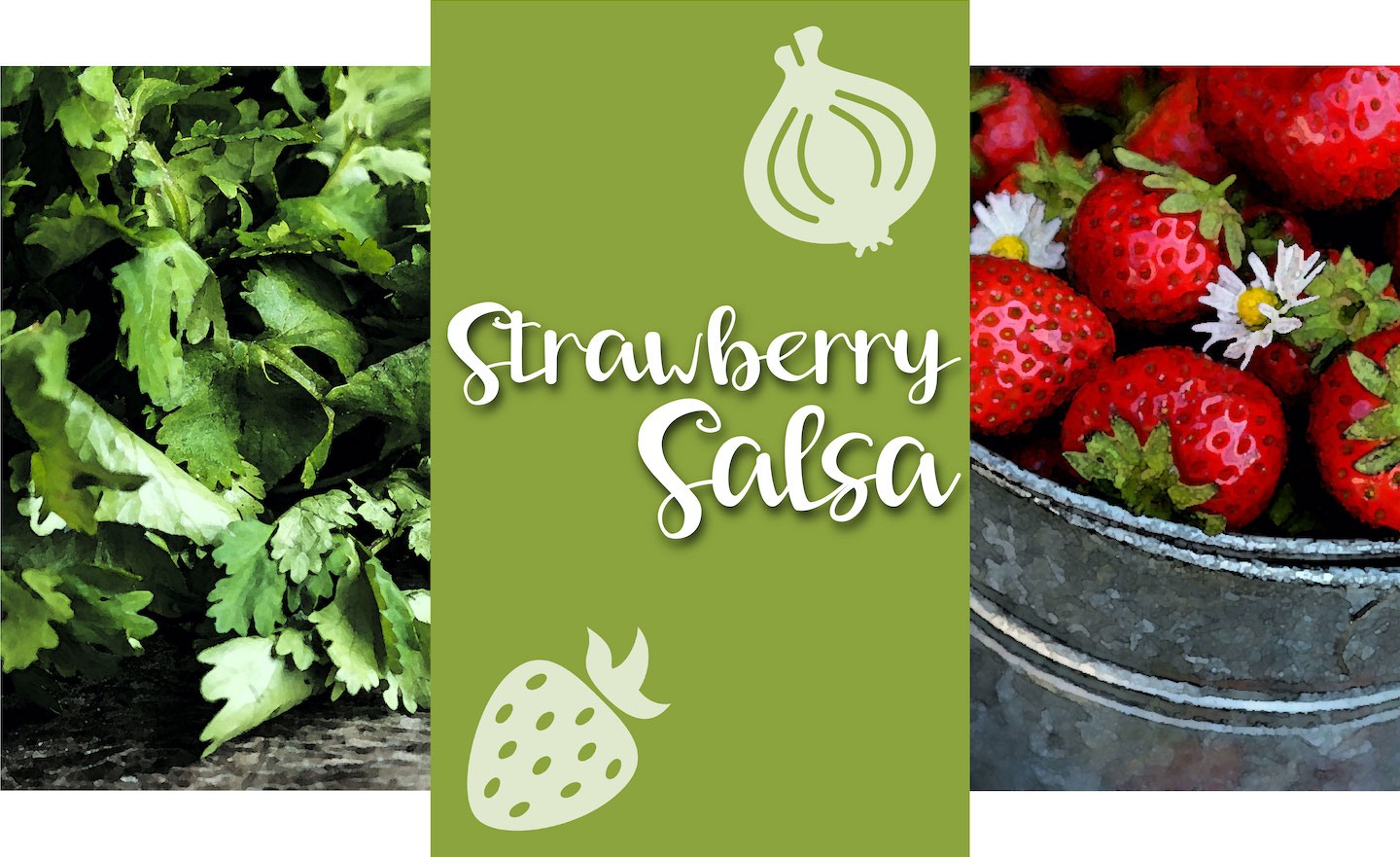 This is a delicious and simple recipe you can make at home and even have the kids help out!
Our former Alabama Child Nutrition Specialist, Natalie Burkle, recalls this recipe being a part of one of her favorite memories while working with Feeding the Gulf Coast:

"I took fresh produce and held a cooking lesson with the kids. The kids got to participate by being their own chef. We learned about all the nutritional benefits of berries and everyone got to make their own personal strawberry salsa."
Natalie says a fun educational activity you can incorporate is teaching your kids to use their senses to examine the ingredients and learn new vocabulary words to describe the taste and smells.

Grab your chef hat and a mixing bowl--let's get started!
Strawberry Salsa
Ingredients:
1 pint of diced strawberries
1/2 cup diced red onion
1/2 cup shredded cilantro
1 lime, juiced
pinch of salt and pepper

Steps:
Chop or dice all ingredients
Mix together until well-blended
Salsa can be very versatile - you can serve with tortilla chips or even on toasted bread. Tell us your favorite pairing by posting a photo on social media and tagging us, @feedingthegulfcoast.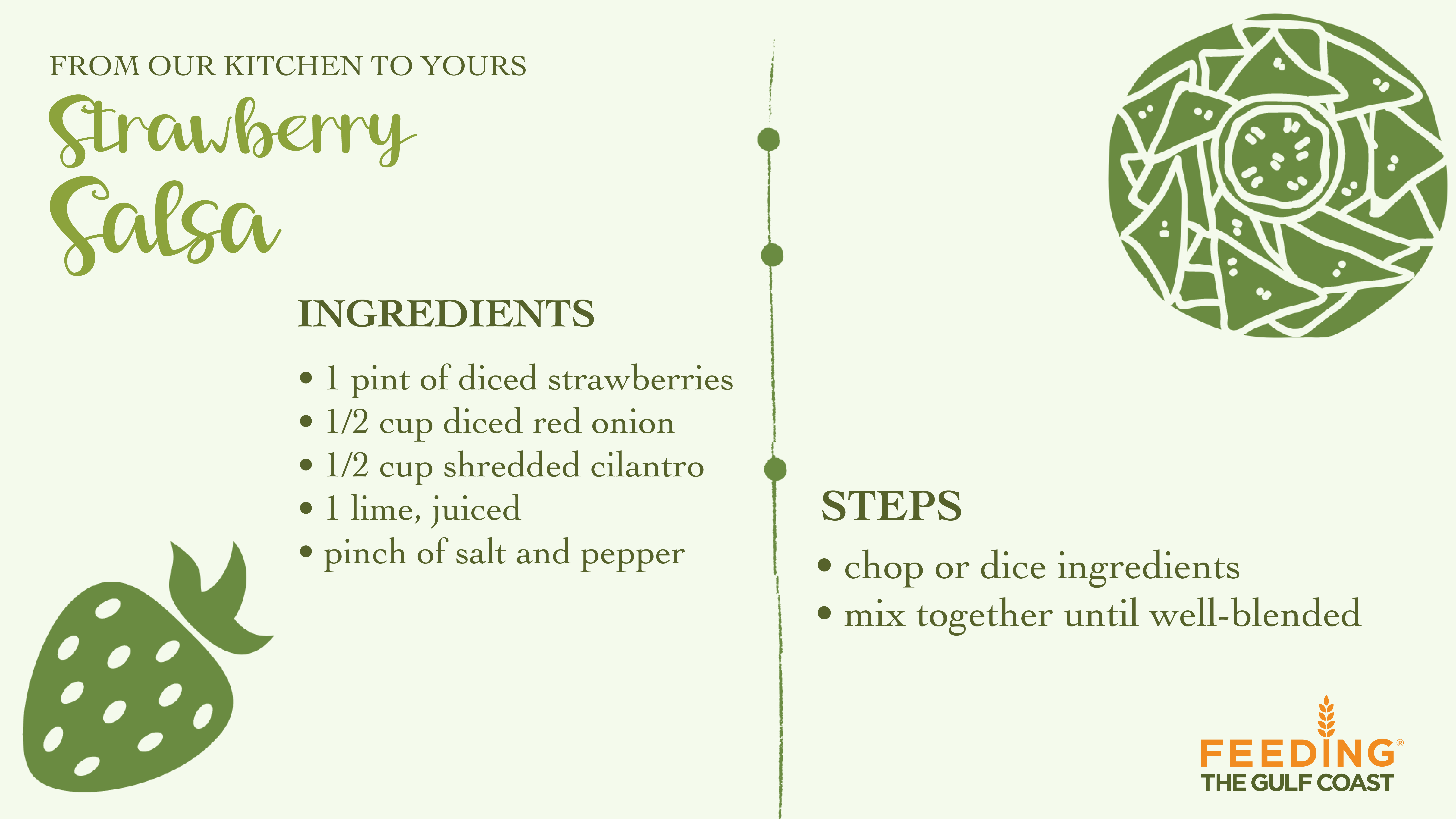 Recipe Card Download