Text and Photos by Rachel Bedford
Feeding the Gulf Coast is honored to have received grant funding from Morgan Stanley, who is partnering with us for summer 2021 in an effort to support needed food assistance for families with children across Harrison County in Mississippi and Mobile County in Alabama. With these funds, the Summer Meals Program will be furthered, as well as distributions that provide families with children with a box of nutritious food. The components of the boxes families receive include a variety of shelf-stable items, fresh produce, frozen chicken, and basic hygiene products.
Supporting hunger relief programs in this way will extend our reach and provide the means by which we can serve our community in the best way possible!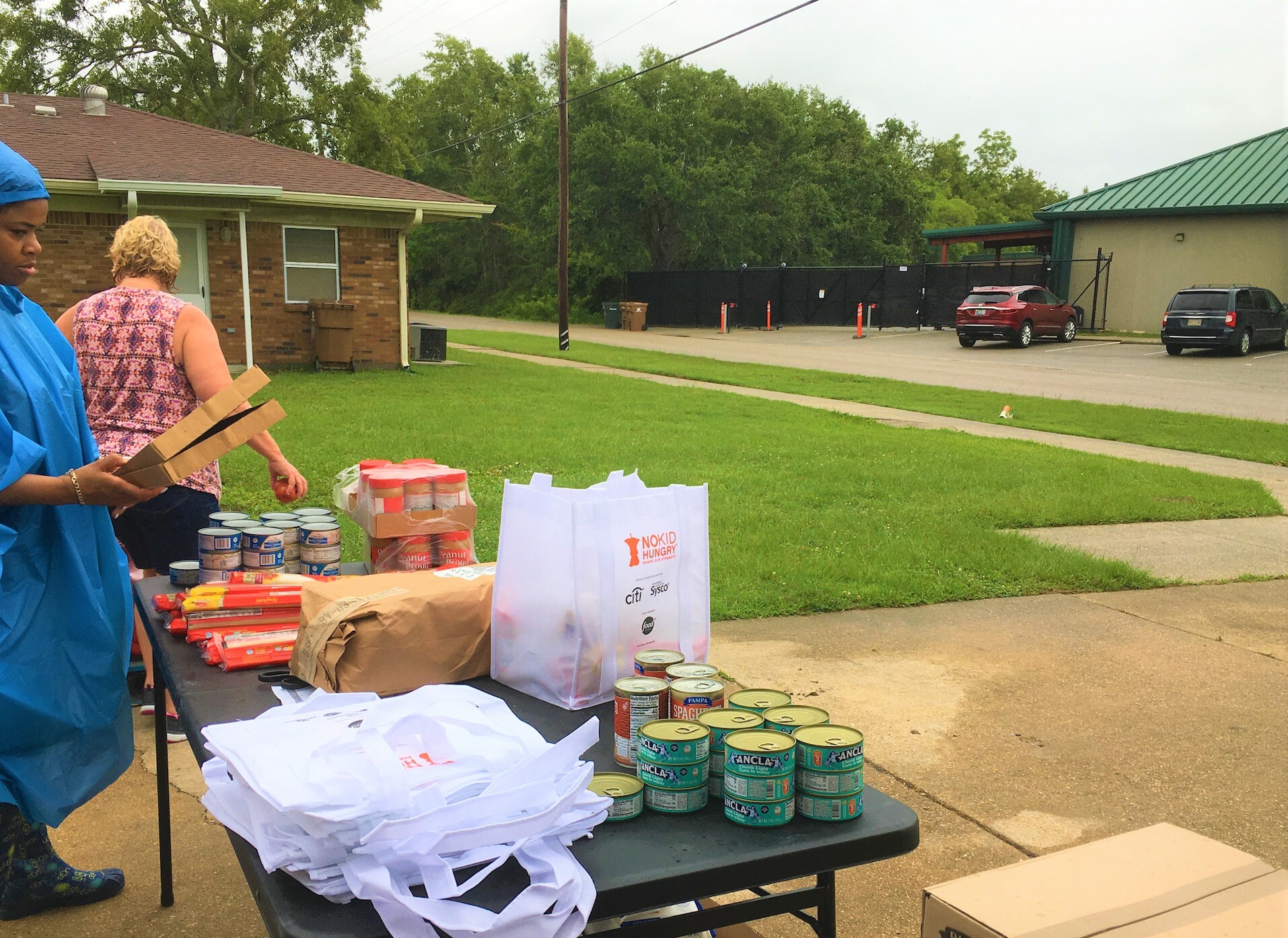 This week I had the opportunity to attend two distributions in Mississippi for the Morgan Stanley grant. Approximately 350 boxes of food were given out to families. It was a wonderful experience and very rewarding to get out in the community and help hand out food boxes to these families.
Every volunteer was working hard because of their passion for helping the community around them, and every family that received a box was sincerely grateful for what was being done. We had a wonderful turnout and are looking forward to more distributions like this in the very near future!