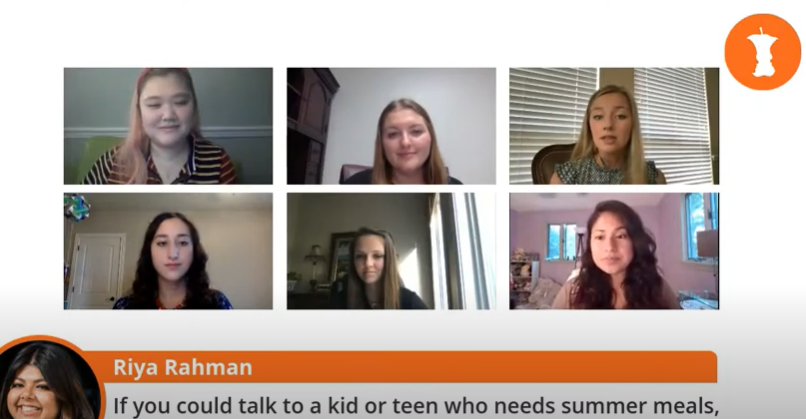 Text and photos by Rachel Bedford
No Kid Hungry (NKH) organized and hosted a virtual Youth Town Hall event that went live on YouTube and Facebook this month. I was honored to be one of the panelists and got to answer several intriguing questions that relate to the work that No Kid Hungry Youth Ambassadors are doing all across the country this summer. It served as a very important way to inform people about the work that's currently going on in the fight against child hunger and provided an opportunity to see what is happening on the ground as our unique experiences in the field as ambassadors were recounted.
NKH: How would you describe your community?
Here in Mobile, Alabama, the community is incredibly diverse. Because we are a port city located on the coast, we have a wide range of people groups that come from many different backgrounds, races, religions, and ages. These differences often cause a divide, such as the divide between wealth and poverty, values and traditions, race, and religions. While differences within individuals of a community are good and celebrated, when there is division, it can sometimes make it very difficult for kids to feel as though they fit in. In addition to feeling as though they do not belong, many children may feel like a burden to their families, which is why it is so important that we create a welcoming environment for kids and teens.

NKH: Why is it important to create a welcoming environment for kids and teens?
On site, we've got to understand that, at first, kids and teens will be unfamiliar with the people and programs going on, so they will be more cautious and less likely to come up and attend. Creating a welcoming environment will help to build the trust needed to develop those relationships with the kids. We want them to know that we are not only there for them meal-wise, but to make personal connections with them as well. We want to lift them up and let them know they are valued for who they are.
At our sites, it is important to create a welcoming environment for our kids and teens because it not only increases participation and reach, it builds trusting relationships and gives a sense of value, love, and belonging they so desperately need.
NKH: Since becoming a youth ambassador, how has your view of hunger in America and in your community changed?
Since becoming a youth ambassador, I have been placed in a very unique position with a very unique perspective on hunger in the community. I get to see a lot more of the behind-the-scenes work. On distribution days, I even get to "follow" the food. I'll help to pull the order from the warehouse, wrap it up, travel to the site, unload it, unbox the food, organize it, build food boxes, and distribute it to the people. I remember thinking one day how amazing it was to see each stage in how the food gets from the warehouse to the hands of individuals and how rewarding it was to see smiles on faces.
Being on the field is always vastly different than sitting behind a desk or giving away money to an organization whose work seems far off in the distance because the personal connection is not there. Each of those things are still incredibly important, but getting out and doing work on the ground, even if just to observe and see firsthand how hunger and food insecurity is affecting people, makes a super deep impact on you. It forces the issue to become placed on a much more personal level and can even be uncomfortable at times. But this can be a very positive thing if taken to heart and translated to action.
When you're sitting at a school picnic table across from children eating meals from the summer meals program and you're getting to talk with them and ask them how their day is going, hear stories about their pets, listen to them quiz each other on math problems, answer their questions about college, and watch them talk about the things they love, it breaks your heart that they're having to worry about a basic human need that they should not have to worry about whatsoever. It impacts their lives long-term and can prevent them from opportunities in their future, which is something I have been made more aware of since becoming a Youth Ambassador.

Sometimes, in societies like ours, hunger hides.
NKH: There's typically a gap in serving teens with Summer Meals. How do you engage teens at your sites? What's worked? What could be different?
I think the gap is existent because there is a lot of shame involved, as teens are much less likely to participate in the programs for fear of peer disapproval. In other states, they are implementing more innovations in how meals are served in an effort to ensure that the meals are more inclusive to a greater range of ages. I love this approach and can certainly see that as having an increase in reception among teens. Focus is heavy on younger children, so broadening our scope through innovations in summer meal service is going to be a tremendous help in reaching more youth.
In the work I've done here so far at Feeding the Gulf Coast, there have not been very many interactions with teens. However, we have done a little bit, and the little bit we have done has been really great and super exciting. For example, at one of our sites, we did a nutrition presentation for the teens where we engaged them with information, an interactive game, questions, recipes, and a produce giveaway for practical application. The teens responded really well to this.
At one of our distributions in Mississippi, we let a couple of youth come up and help load boxes of food into the back of a truck. This is something I would like to see more of because it gets teens involved directly with the work and gives them that sense of empowerment of knowing that they were able to make a difference themselves by helping in this way. Knowing that you're making a difference can be really empowering and uplifting, completely transforming your outlook and attitude.
The youth were happy to help and be a part of the work. They were rewarded with getting to pick out some food items they wanted from that particular mobile pantry. I think that giving them the reward as a result of the hard work they put in made what they received even more meaningful to them.
So, if I could improve upon our engagement with the teens we are serving, the focus would be on involvement - both on our side of things and theirs. Involvement is a very important piece in bridging the gap in summer meals.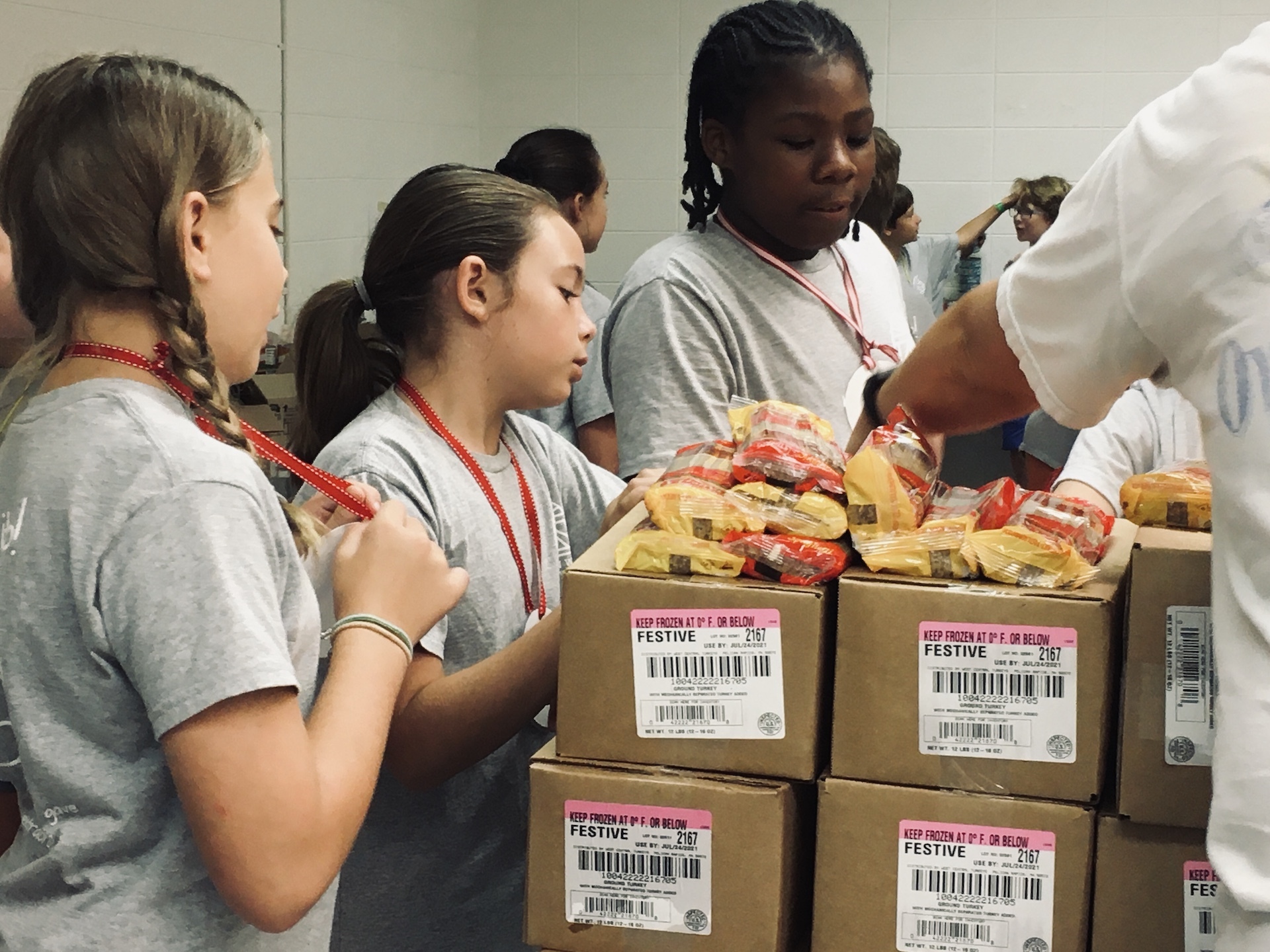 The best, most effective way to get teens engaged is to get them hands-on and involved with the work being done.

- Rachel Bedford, No Kid Hungry Youth Ambassador for Feeding the Gulf Coast