Text and Photos by Rachel Bedford
The Need
In the past two years alone, the rate of food insecurity in children has escalated quite drastically. The year 2019 saw 1 in 4 children in our service area that were food insecure and in 2020 the numbers increased to 1 in 3 children. Much of this increase is due to the COVID-19 pandemic, leaving many families without jobs and without a means by which to support themselves. Thus, the need for summer feeding has been heightened for the children in our community suffering from food insecurity and hunger.

The Solution
At Feeding the Gulf Coast, summer sites are utilized to distribute food to children in need. These sites provide a safe, reliable source for children to get nutritious meals during the summer when school is out. With sites all across many different counties in three different states, we are able to reach a large number of children over an extensive area as efficiently as possible. Currently, we have around 100 sites in Alabama, 13 in Mississippi, and 60 in Florida, often consisting of churches, schools, daycares, rec centers, and other similar types of locations.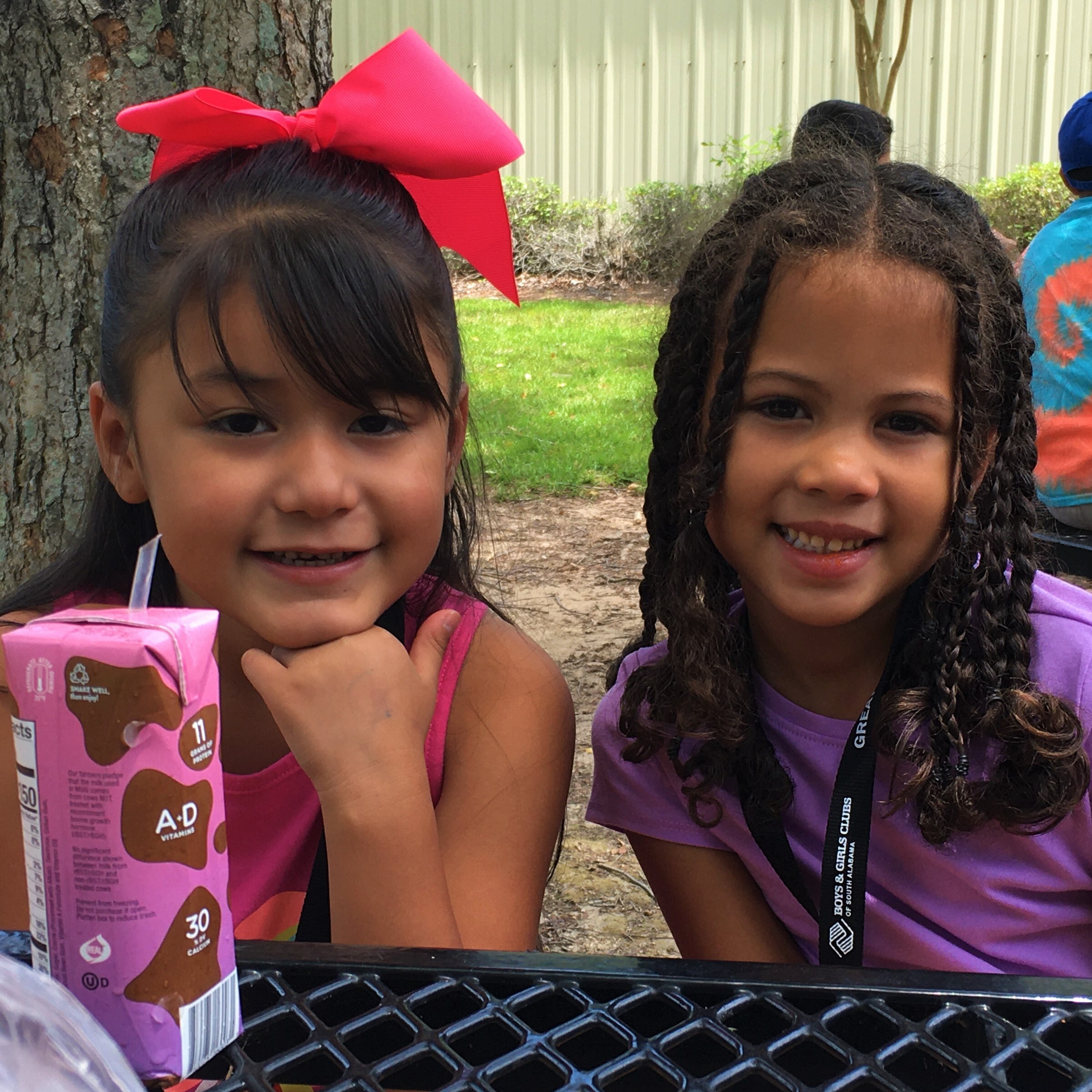 While there are many different site locations for summer meals along the gulf coast, there are still barriers that unfortunately get in the way of children receiving the food that they need. Some of these barriers include awareness of sites, stigma, physical access, individual experience, and cultural or religious preferences. To combat both the rise in childhood hunger and the barriers common in preventing hungry children from getting food, there needs to be sustainable and strategic ways to support communities. Thankfully, organizations such as those at Feeding the Gulf Coast that are dedicated to ending childhood hunger are always finding new ways to accomplish these goals. (To find a site serving summer meals near you, visit our Find Help page or call 888-704-FOOD)
Funding
Feeding the Gulf Coast has generously been provided with the funds to purchase food that will be distributed to some of our sites located in Mobile and Harrison Counties. These sponsors rightfully see hunger in our communities as a very urgent need that needs to be met and have taken action by funding the Summer Meals Program that I and the Child Nutrition Program here at Feeding the Gulf Coast will be overseeing.
This funding is meant to aid in improving access to nourishing food in communities where food insecurity is prevalent. In working with these grants, I will be helping to oversee the food distributions going to our sites and will be engaging with our partners so that we can work together in learning how to better help our communities now and in the future.
Looking Forward
All of our summer meal sites work very hard every year in order to serve food to children in our communities. Summer meal sites are more difficult to run because they sometimes lack certain resources that schools have regular access to, such as adequate staffing, kitchens, and other things. It certainly takes a lot of hard work and dedication, as well as a heart that is passionate about this wonderful program and about feeding hungry children.
We are incredibly thankful for all our site partners in this mission because, without people willing to serve in this way, the Summer Meals Program would not be possible!