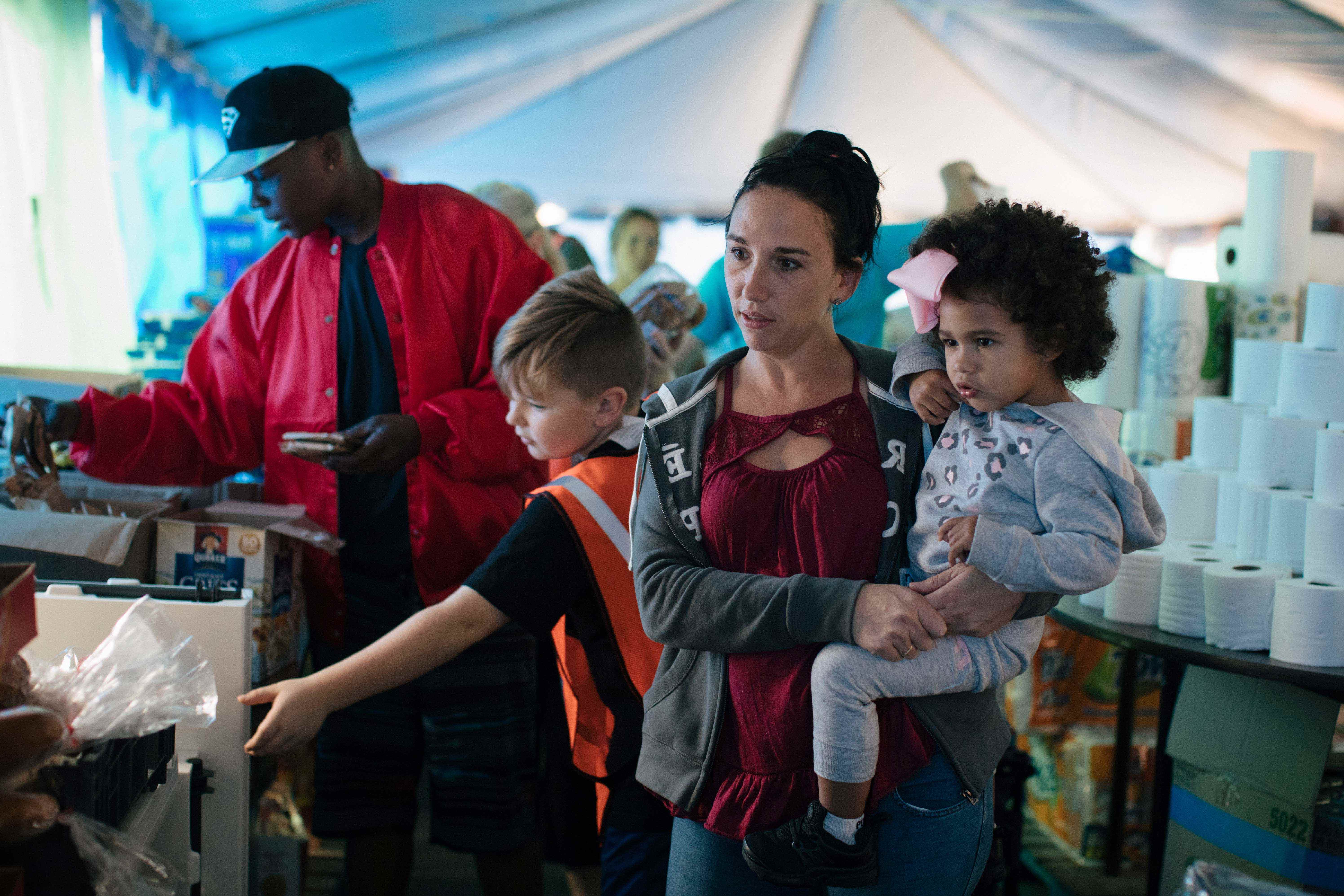 One of my kids has special needs, so I stay home to take care of him. Money is normally tight; it's even harder now after Hurricane Michael. I've never seen anything like the damage from this storm before. When we came back, we had a lot of water damage to our apartment. Without the food we've been getting at the pantry, my kids would not have had enough to eat after this storm.

- Lisa Clouse, Food Distribution Recipient
For Lisa Clouse, feeding six children is not easy. When trying to rebuild life after a category 4 hurricane, it's even harder. Lisa and her children evacuated before Michael hit their home in Panama City, Florida. But they still felt the storm's effects.
On a very tight budget and without much food after the storm, Lisa turned to a food pantry in Panama City to feed her family.
No one expects their lives to be hit—especially by 155 mph winds. Yet for many individuals in our Panhandle service area, their lives will never be quite the same.
The last quarter of 2018, the food bank hosted numerous food distributions to provide residents of Bay, Holmes, Calhoun, Jackson, Gulf, Washington, and Walton counties with fresh produce, meat, and shelf-stable items.
These pantries, however, have been an act of love provided by you. We have been able to respond quickly and move in these communities because of the gracious donors and friends who have equipped us to have necessities and labor ready to act.
Over 3.8 million pounds of food and nonfood care items—ranging from apples to baby formula and even toilets—nearly 1,000 deliveries have been made into impacted areas since Hurricane Michael hit.
We are not done yet. As people continue to rebuild, Feeding the Gulf Coast is committed to remaining a helping hand.
Local residents have lent their hands as well. "The community has been strong. Neighbors have been great. People helping each other has been awesome," said Ericha Laymon while volunteering at a recent distribution. "I'm proud to live here, and know how everybody has really gotten together and is making a difference out of something so terrible, or trying to find the silver lining."
"We are going to make it, and it is going to be better than ever. That is what we do believe."