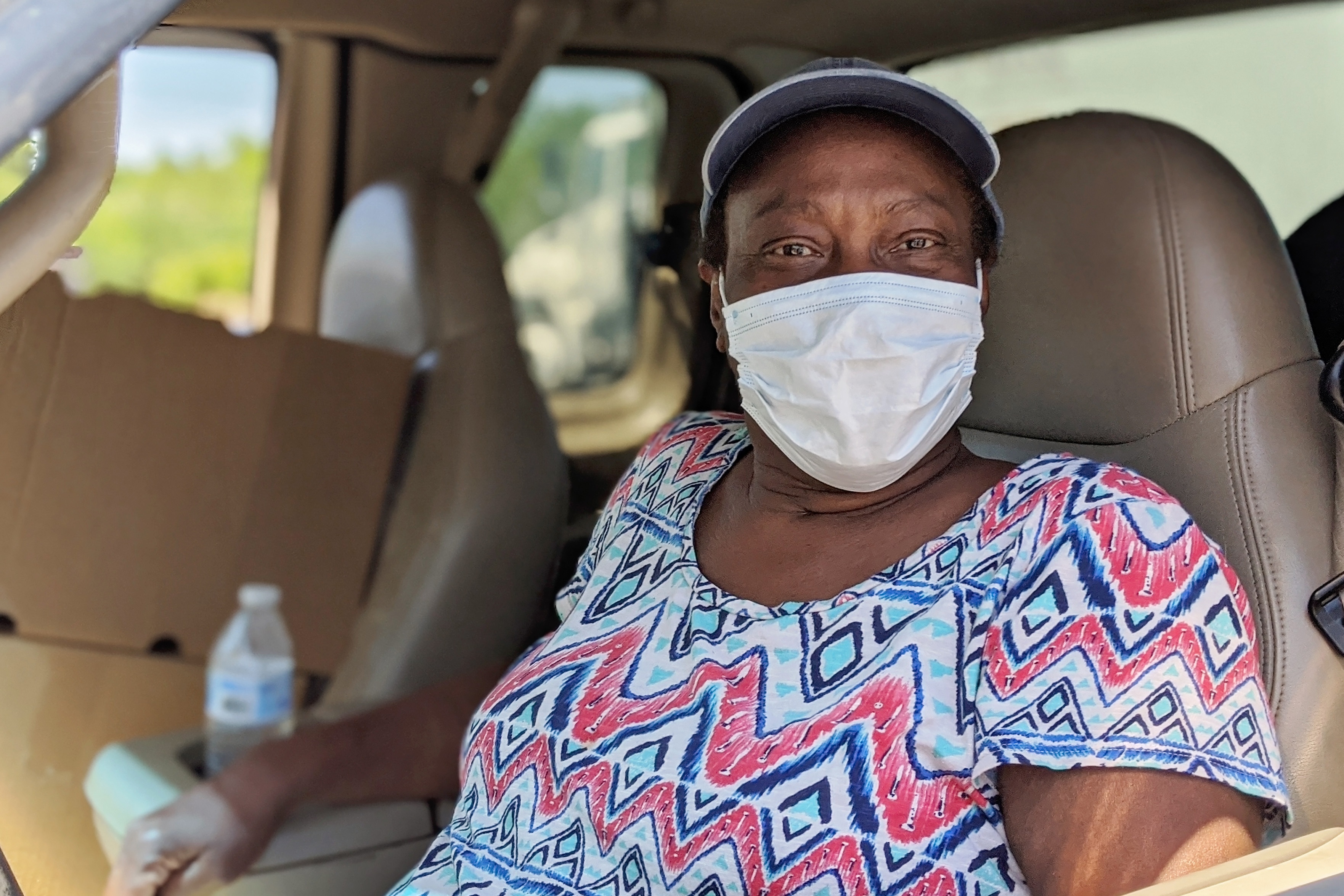 Theresa lives with COPD and diabetes—two conditions that make her more at risk of serious illness if she contracts COVID-19. Since mid-March, trips to the doctor, the pharmacy and her local food pantry are the only times she leaves the home she shares with her brother and two grandchildren. "I wouldn't be here if I didn't need it, let's put it that way," Theresa says as volunteers load up her car with nonperishable food items, dairy products, sweet potatoes, oranges, cucumbers, and broccoli. Theresa also receives SNAP benefits monthly. "We can use all [the help] we can get," says Theresa.
COVID-19 has created an unprecedented experience for those that struggle with food insecurity. Theresa's story is similar to so many of the families we serve. In addition to the wave of people experiencing food insecurity for the first time and those already in need within our service area, this unprecedented crisis has compounded economic strain with a tremendous surge in families needing food assistance right now.
According to Feeding America, its network of 200 food banks across the country are seeing more new faces than ever before. Roughly two in every five people visiting a food pantry are seeking help for the first time, as those who previously had a stable income are suddenly unable to put food on the table because of a job loss or a reduction of hours. Meanwhile, the situation is even worse for states coping with a high level of need before the pandemic added to the impact.
Feeding the Gulf Coast's service area is particularly vulnerable to the impact of hunger, where over 346,000 individuals, including more than 108,000 children, struggle with food insecurity the majority of the year. Many of the clients we serve are high-risk populations, including seniors, those in rural and underserved communities, and those with chronic health diseases (e.g., obesity, diabetes, and hypertension).
Hunger is a complex issue. When people face hunger, they often struggle to meet other basic needs as well — such as housing, employment, and healthcare. The current pandemic has thrown those struggling to make ends meet into an even more tumultuous downward spiral.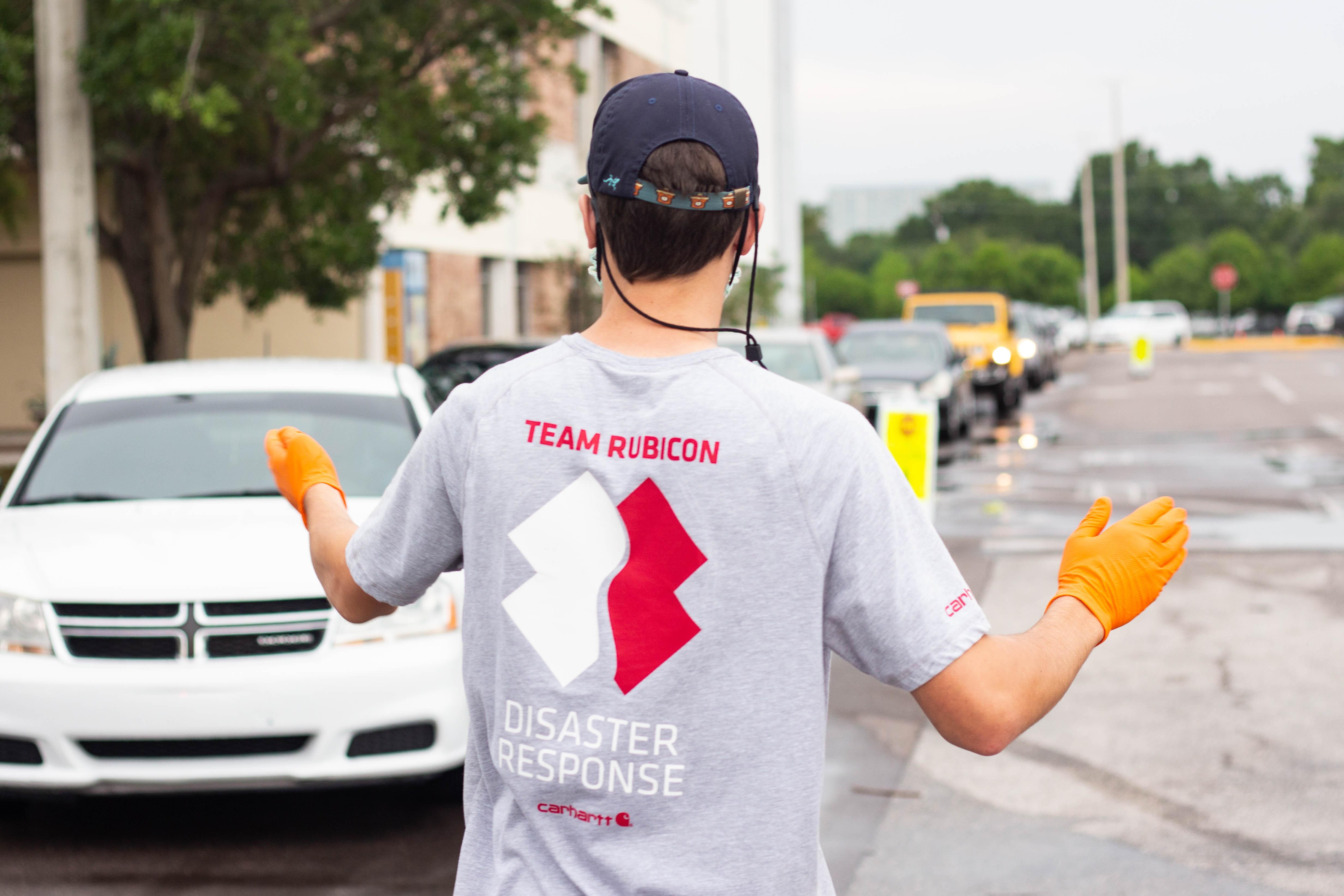 To help combat the increase in demand for food services, Feeding the Gulf Coast has distributed over 5.7 million meals since March 13, a 25% increase in meals for this time of year.
Yet, we anticipate that an additional 133,100 individuals will be impacted by this public health crisis, leading to a 40% increase in need throughout our service area. In response, Feeding the Gulf Coast and many other food banks take a "multi faceted" approach to fighting hunger. One of those "facets" is through our Benefits Outreach Program.
The Supplemental Nutrition Assistance Program (SNAP) is essential to helping families move out of food insecurity and into food security by providing them with food assistance beyond the immediate needs. Budget-relieving benefits such as SNAP are essential to helping families during times of crisis. Aside from helping families to make ends meet, SNAP allows families to get the food they need based on their dietary restrictions, something food pantries cannot always provide on demand.
SNAP and other similar programs help fill the meal gap when families, children, seniors, veterans, and people with disabilities are at risk of going hungry. Hundreds of food pantries and soup kitchens across our service area provide essential meals to people in need. Still, SNAP helps serve as a buffer against chronic hunger and poor nutrition by increasing clients' access to grocery dollars and allowing individuals to make healthier decisions when providing for their families.
"So many clients have touched my heart, and I am thankful to know that I was able to impact their lives through outreach," said Katie Wilson, one of our Outreach Team members. "Right before the pandemic, I assisted a senior client in Mississippi. The client was a 68-year old, single female who lived alone. She had just moved to Mississippi from Maryland to live closer to her daughter. Ms. Davis was not only disabled, but was also struggling to find food assistance. She called our Benefits Enrollment hotline, and I assisted her in the application process and provided her information on our local food pantries. About a month later, Ms. Davis contacted me personally to thank me for assisting her with signing up for SNAP benefits. She informed me that she had been approved. She told me how much it would help her out once her social security check runs out towards the end of the month. Ms. Davis called me an angel and told me that I was meant to do this job. That made my heart smile."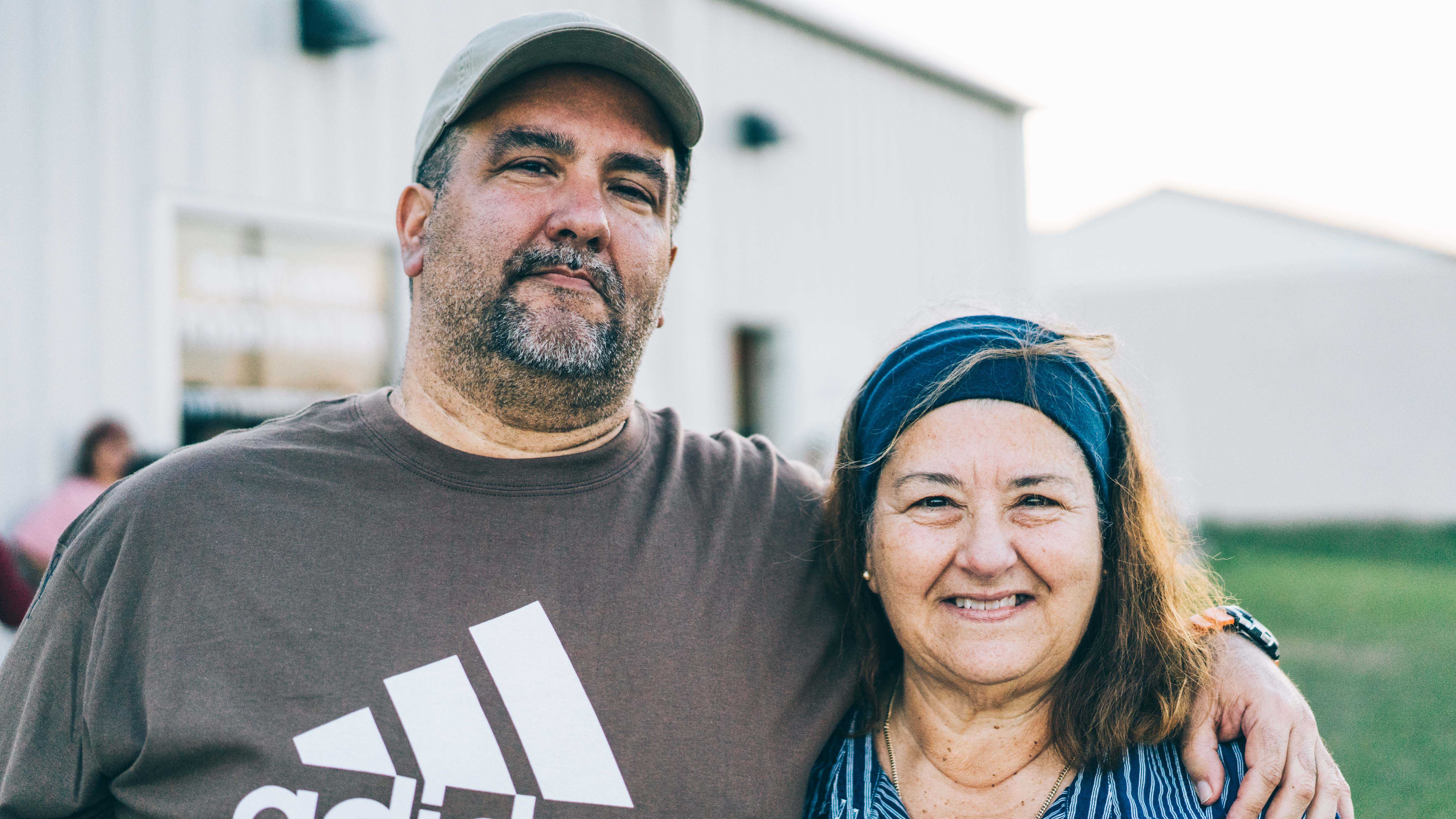 Additionally, SNAP is a proven countercyclical tool. Each $1 of SNAP benefits during a downturn generates between $1.50 and $1.80 in economic activity in our communities. Participants spend those benefits creating positive impacts felt up and down the food chain — from farmers, canners and manufacturers to local grocers and local economies. Since March, SNAP has helped assist 2,285 individuals with applying for benefits, generating $13,605,538 in economic stimuli, and 2,579,686 meals for those in need.
SNAP benefit boosts can help limit the depth and duration of the human and economic tolls this crisis threatens to cause.
Feeding the Gulf Coast works to move families from crisis to stability. We see in our work that many utilize our services and program in times of desperate need. When we connect clients with benefits, their food budgets grow, and our partner agencies have more resources to help other families who fall in the gaps.
To find out about what COVID-19 means for hunger along the Central Gulf Coast and how the food bank is taking action, click here.
If you would like help applying for SNAP benefits or know someone who needs to apply you can call our helpline 1-877-833-2550 or click here.