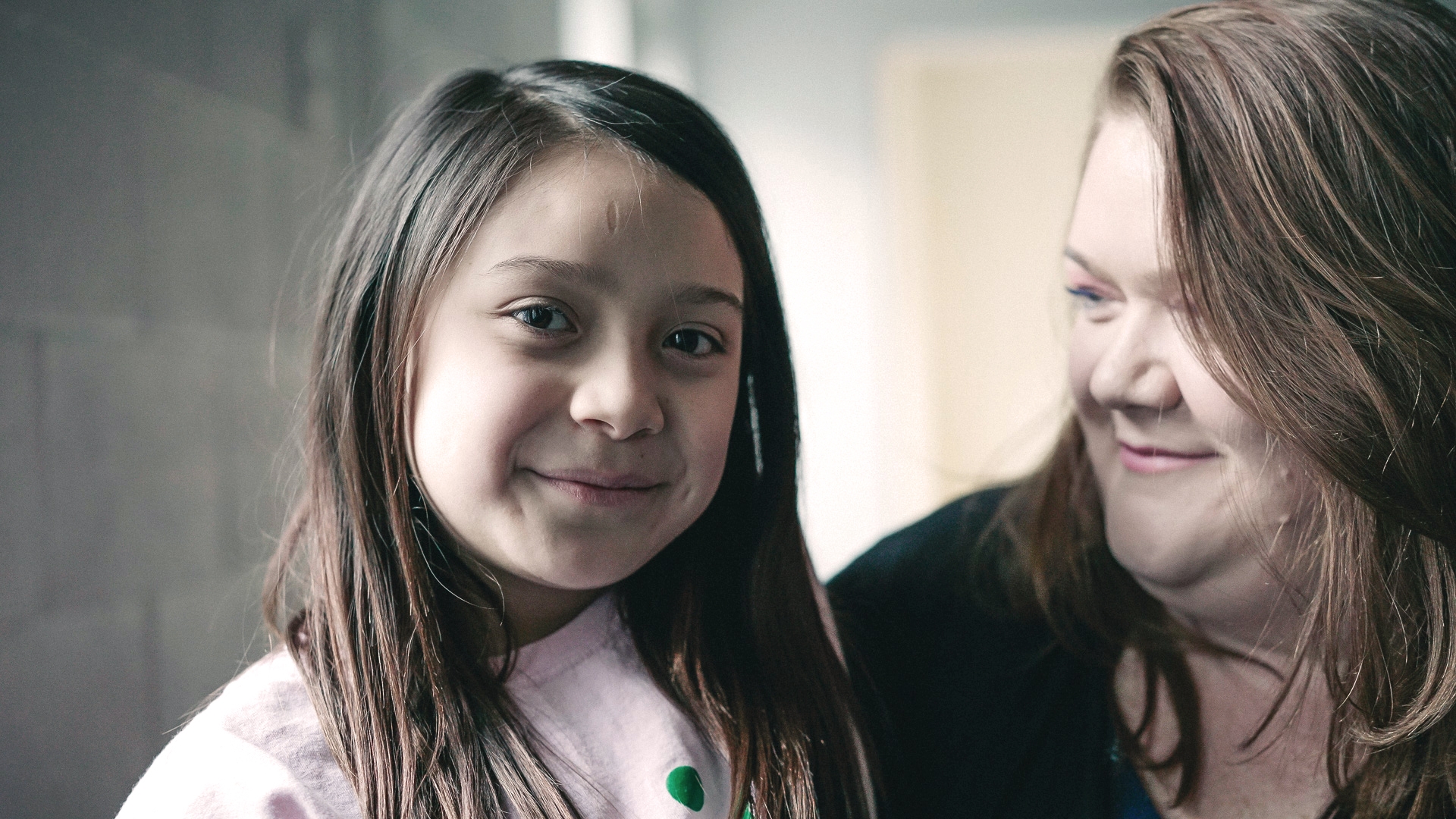 We can rely on these meals for Maybela, at least when times get really tough. To everyone who makes this possible, I want to say, thank you. You're making a difference in my daughter's life.


- Dorothy, mother of Kids' Cafe participant
My daughter, Maybela, goes to the Kids' Cafe Program here at the community center every day after school. She's pretty shy, but she still loves to be around her friends. It's her tenth birthday tomorrow, so she's extra excited today.
Dorothy, a full-time working mother, struggles with affording to put food on the table. Her daughter, Maybela, benefits from the child nutrition program hosted daily at the community center. "Maybela gets dinner during the week. She gets a full meal with vegetables and milk. Her favorite night is hamburger night, or taco night, depending on the week."
Are kids really going hungry? Parents, children, and teachers all answer resoundingly—YES. For children like Maybela, hunger does not end when the last school bell rings.
New research from No Kid Hungry shows how many children are coming to school hungry in our state and across the country and how it affects their academic performance, their health, and their futures. 46% of children from low-income families say hunger hurts their ability to learn. 12% say that sometimes at night they are too distracted by hunger to do their homework.
"I've skipped meals so that she can eat. But I'm so grateful we have this place, so we don't need to go to those extremes often," says Dorothy. "We can rely on these meals-for Maybela, at least when times get really tough."
Feeding the Gulf Coast operates the Afterschool Meal Program at partner locations throughout its 24-county service area. Once the school year ends, most of our sites and many new ones begin operating the Summer Meals Program where any child, 18 and younger, has access to free meals all summer long. By partnering with schools, YMCAs, Boys and Girls Clubs, and other after-school care sites, we reach over 20,000 children each year.

"Honestly, I don't know what we'd do if it weren't for this place. Things would be hard; that's for sure. To everyone who makes this possible, I want to say, thank you. You're making a difference in my daughter's life."