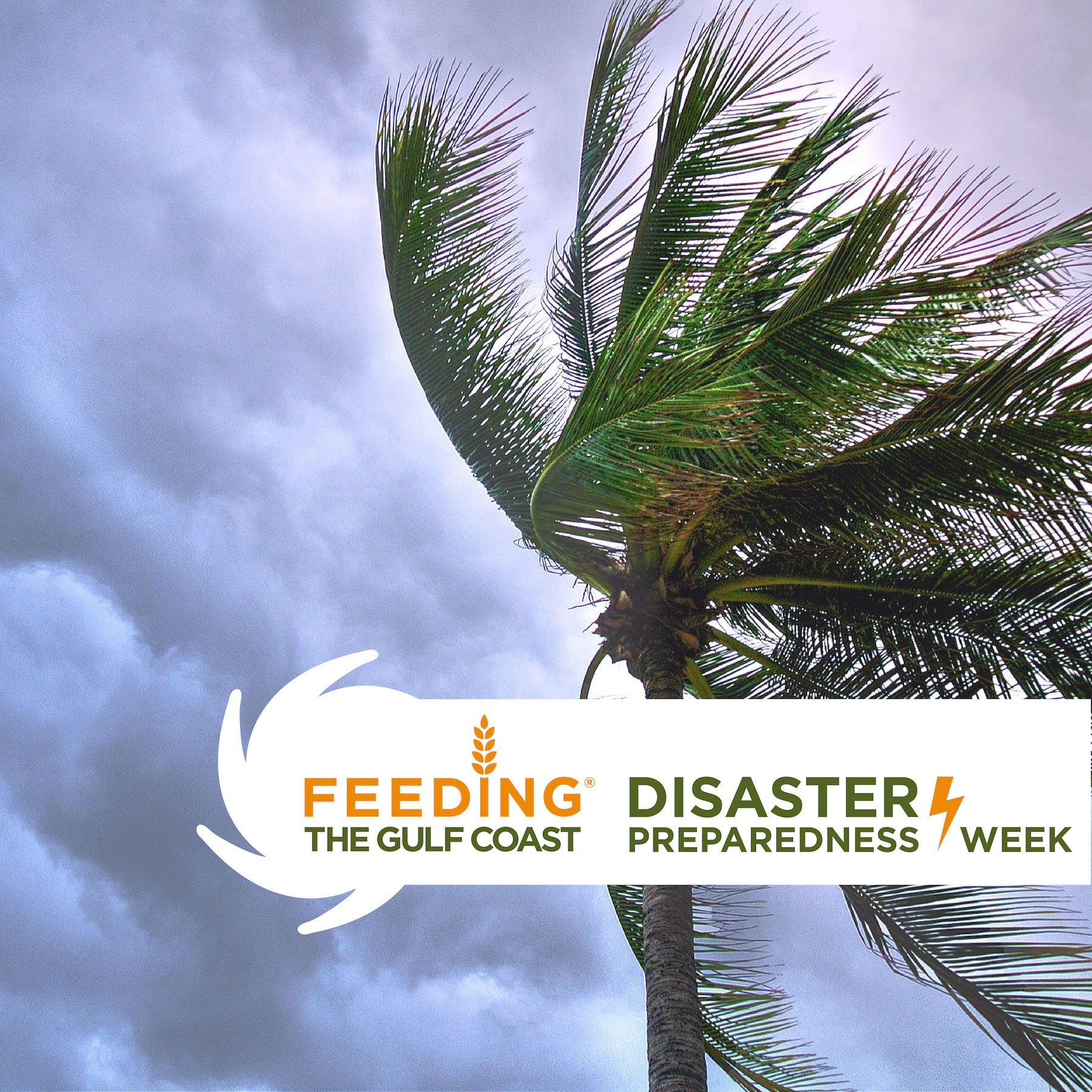 Feeding the Gulf Coast remains committed to being a source of help at all times, but especially during disasters. Throughout the hurricane season, we will be actively monitoring the progress of weather systems and responding to the needs of our communities.
We work with our national, state, and local partners to ensure that we are positioned to provide emergency food assistance and other disaster relief supplies when needed.
June 1 to November 30 is the official date range for hurricane season for our service area.

According to forecasters with the National Oceanic and Atmospheric Association (NOAA) Climate Prediction Center, a division of the National Weather Service, the 2020 Atlantic hurricane season is expected to be at an above-normal level. The center is forecasting a likely range of 13 to 19 named storms, of which 6 to 10 could become hurricanes. For reference, an average hurricane season produces 12 named storms.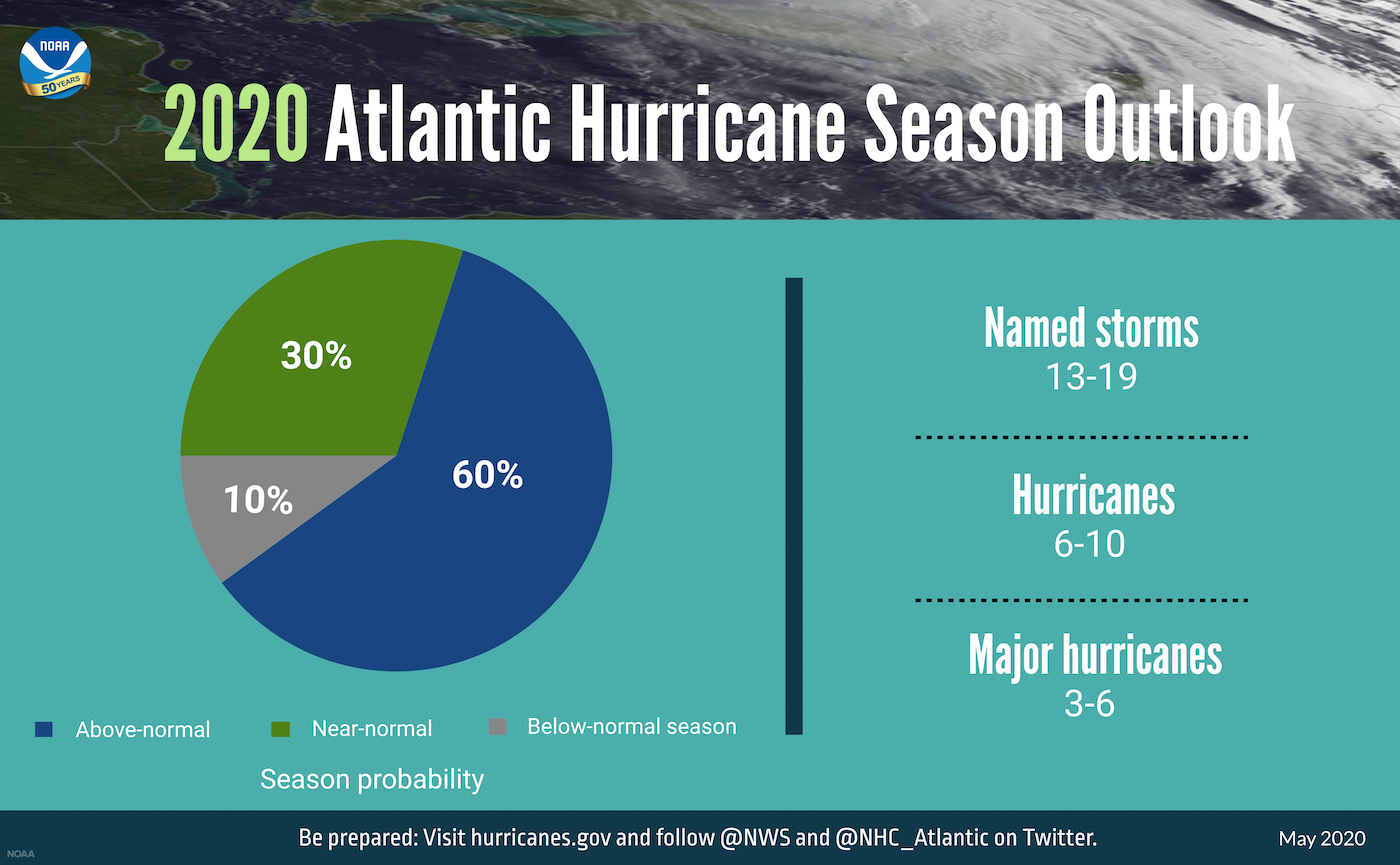 With many families and businesses remaining cautious and working through the challenges that the COVID-19 crisis has brought, we must not forget to be prepared for this year's hurricane season.

Social distancing and other [Centers for Disease Control] guidance to keep you safe from COVID-19 may impact the disaster preparedness plan you had in place, including what is in your go-kit, evacuation routes, shelters and more.

- Carlos Castillo, acting deputy administrator for resilience at FEMA
With that in mind, let's look at some tips and guidelines to help keep you safe this hurricane season:
Make A Plan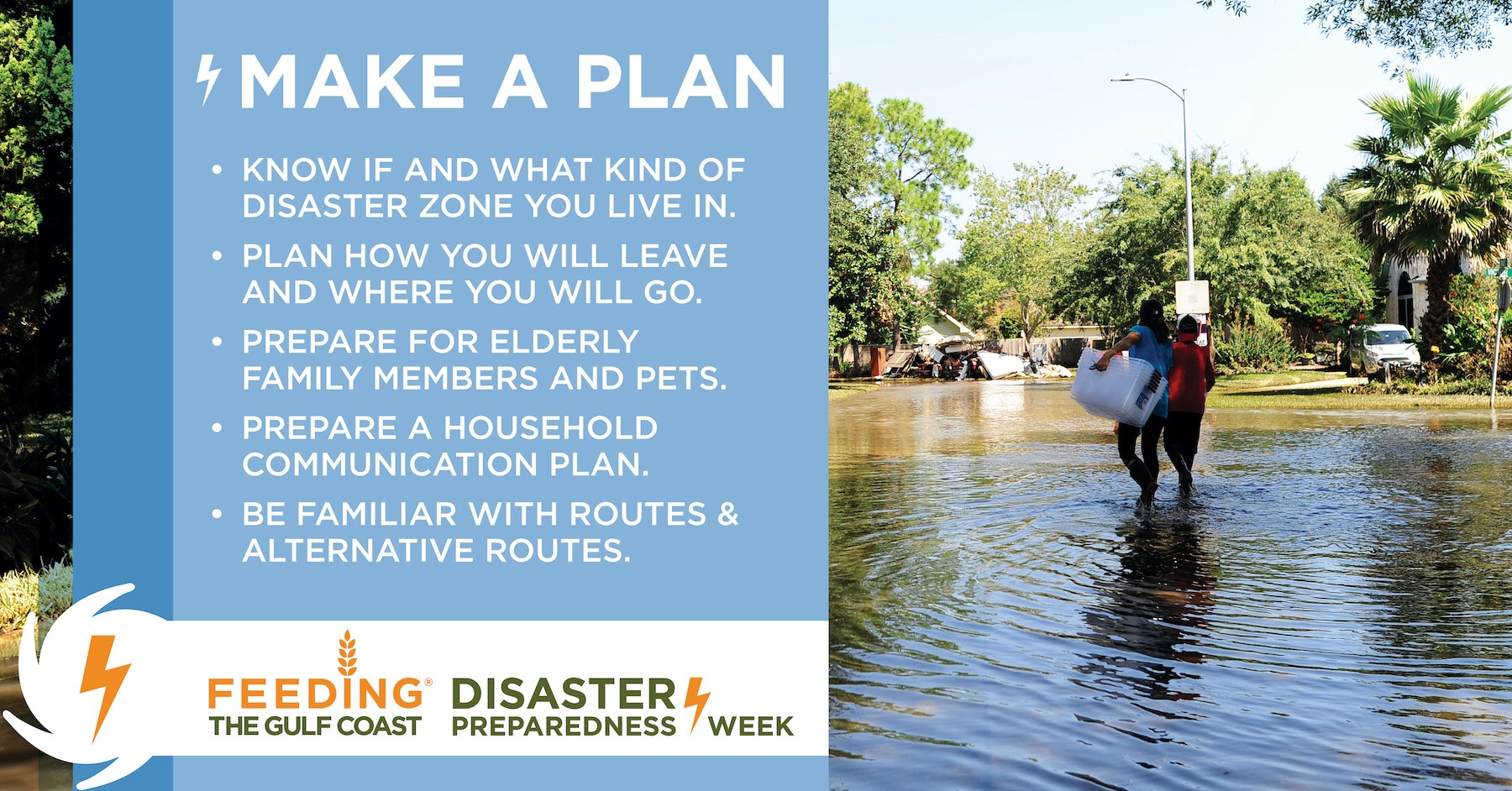 When thinking about where to go, keep in mind many places may be closed due to the COVID-19 crisis. Keep up-to-date with the status of local shelters to see if they will be open should a storm make landfall, as well as what social distancing guidelines they may be putting in place.
Be sure to communicate your plan with everyone in your household and those outside of your household - like close friends and other family members - so they know where you will be. It is also a good idea to practice your plan! This way, should the time come, you will know exactly what to do.
As always, it is recommended to listen to local authorities on what is required in your area, should an evacuation be issued, as this could change your plans.
Build A Kit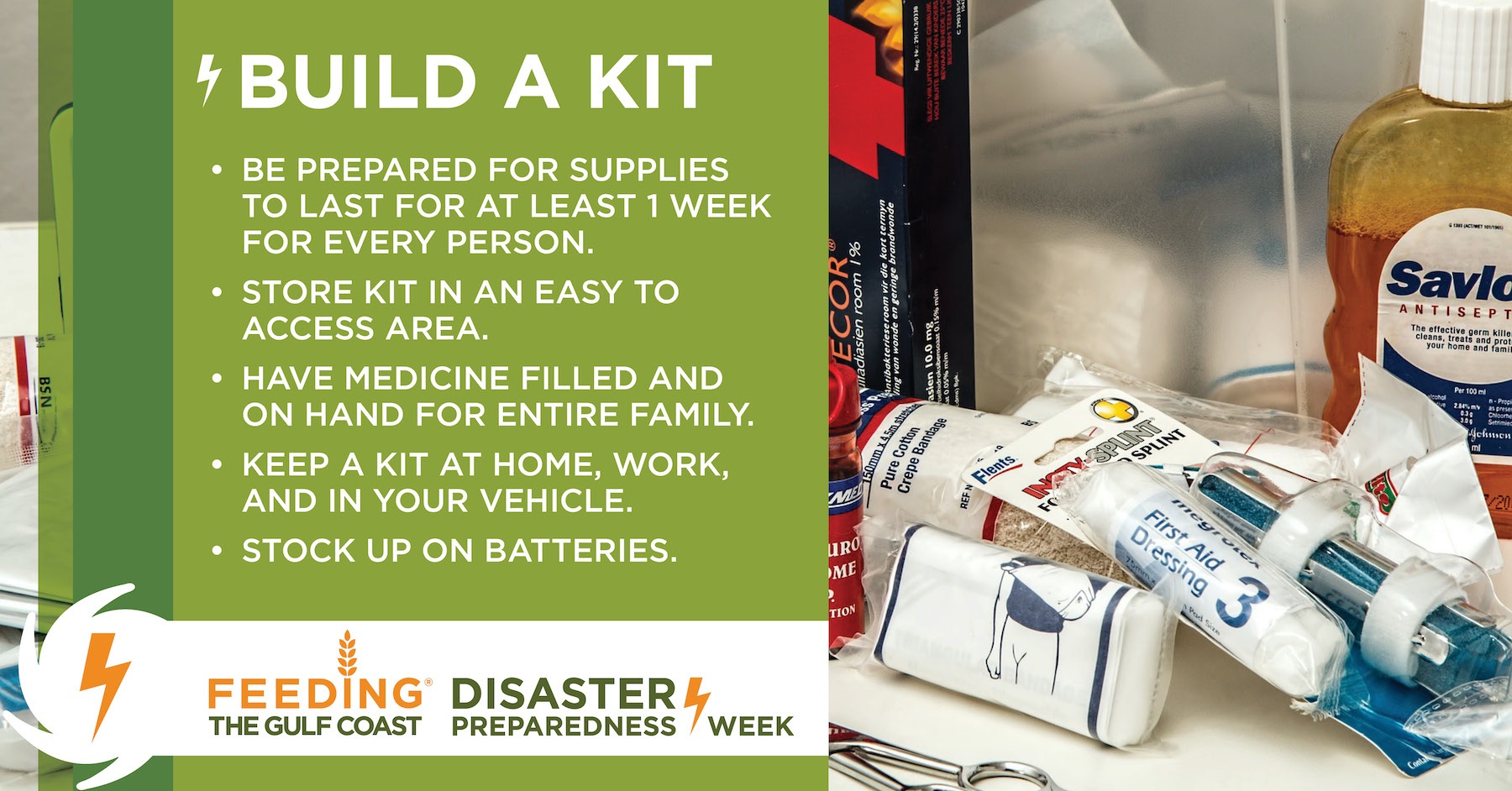 Ready.gov has a thorough list of items that should be in a disaster kit. Be sure to think about items needed as a result of the COVID-19 crisis, such as hand sanitizer and cloth face coverings, which are recommended by the Centers for Disease Control (CDC).
Prep Your home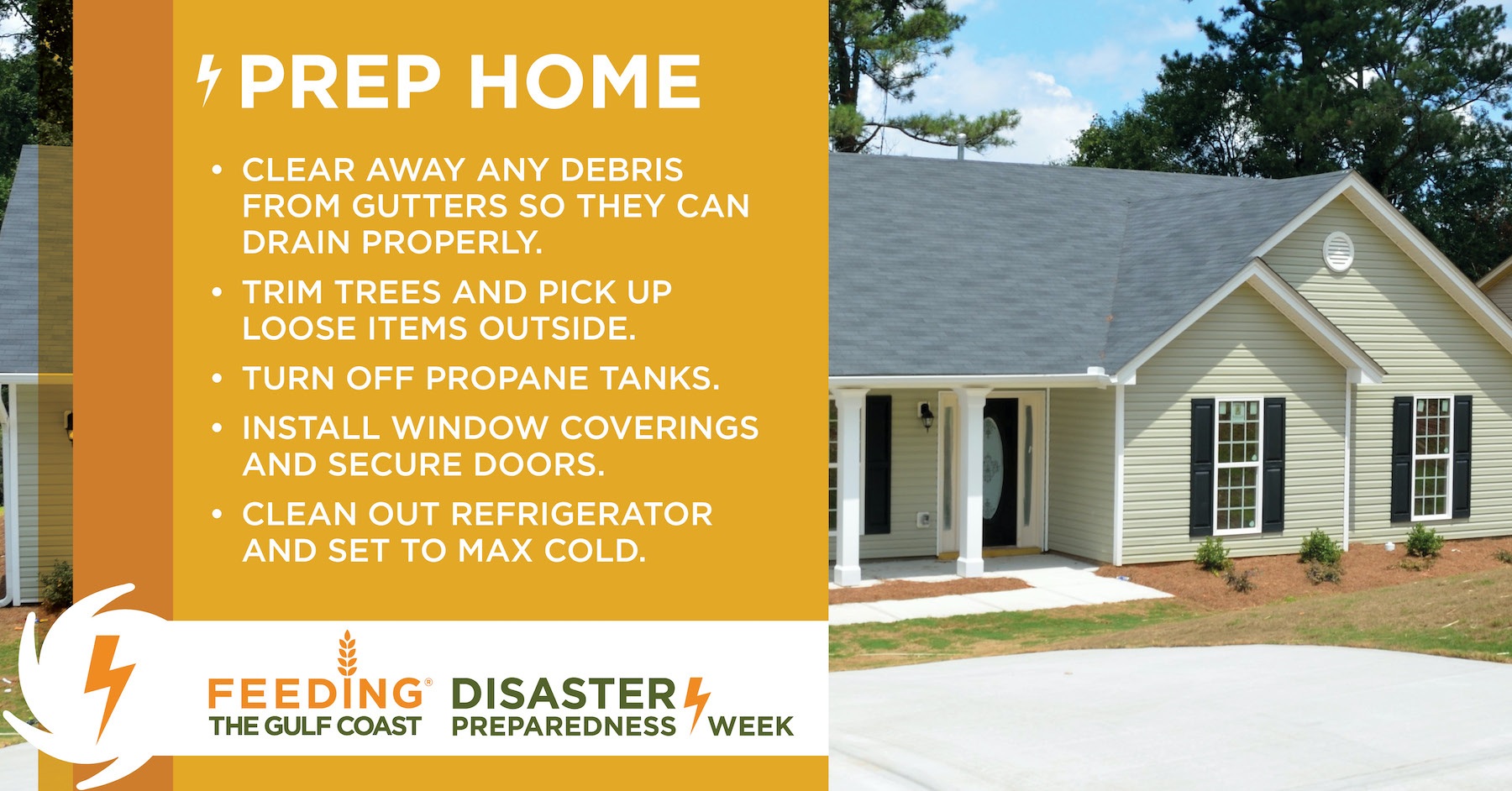 In some situations, your home may become your shelter. Therefore, it is important to ensure that it is as safe as possible for you and your loved ones to take refuge inside. A storm can bring high winds and flooding, so keep these things in mind while preparing your home.
Get Alerts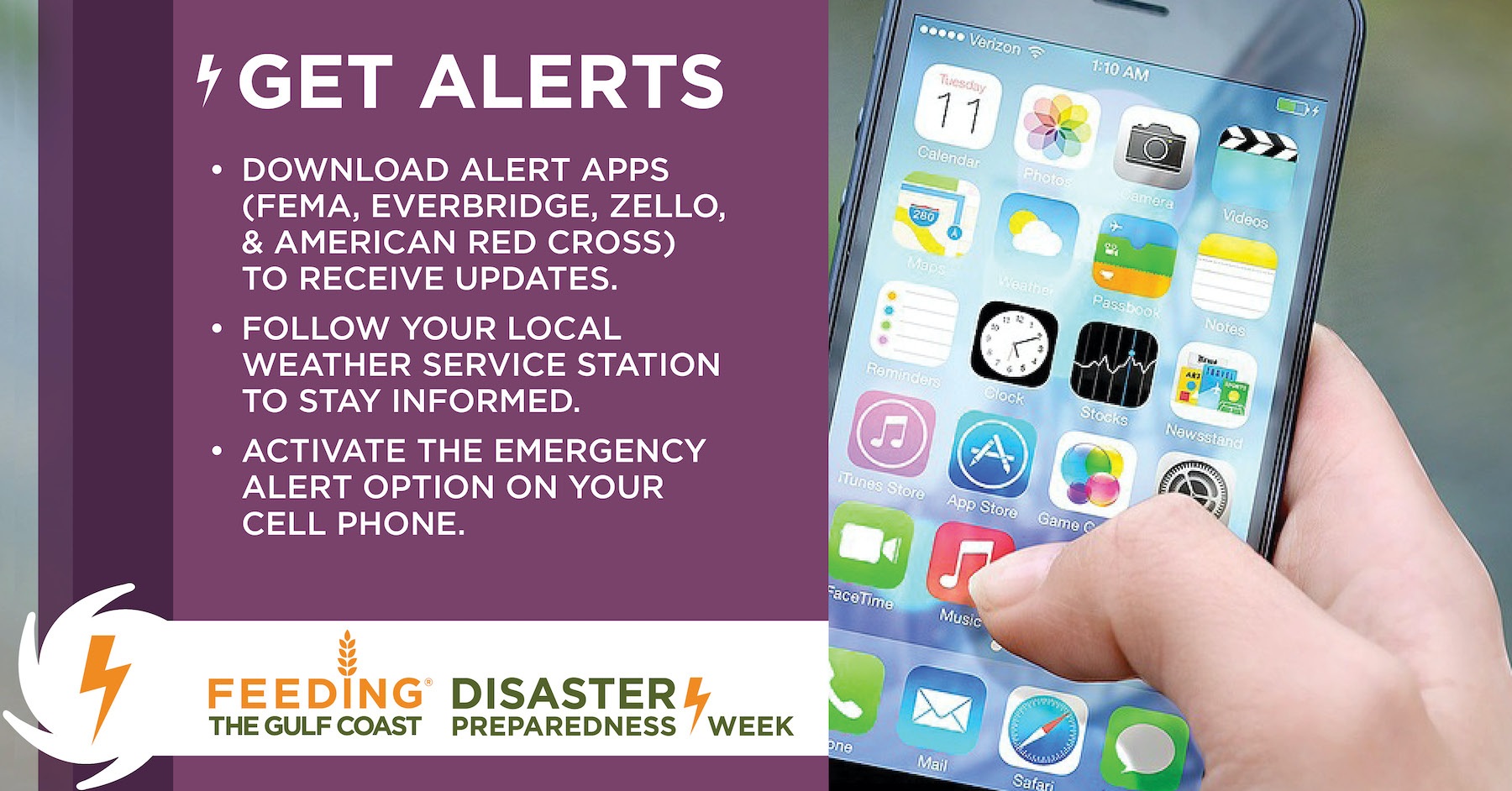 We are fortunate to live in a time where technology easily allows us to get immediate access to information. There are many weather apps available for your device. Go ahead and download a few to have ready should you need them as a storm approaches. Your local news may have an app as well, which can be a great way to receive important local information.
Here are some other helpful resources:
As always, keep up with Feeding the Gulf Coast via our website and social media channels for the latest ways we are helping your communities.